explorer_10
61, sheffield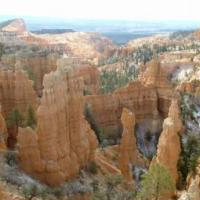 Married, Average body
5'7''-5'11'' (170-180cm)
Looking for: Friendship, Long Term Relationship, Romance & Fun, See how it goes
Caucasian/White, Non-Smoker, Regular Drinker
Occupation: Self-employed
Education: Technical training/Diploma
Eye Colour: Hazel
Hair Colour: White / Grey
Religion: Agnostic/None
Looking for Female between the ages of 35 and 65
Star Sign: Libra
Last Active: Within 24 Hours
About Me:
So here goes.....

I need less work,more play.(dont we all?). Good company, tactile, warm, confident,experienced, unpretentious and have impeccable taste. Honest! I'm not making this up.


It's been about 2 years since I was on here and things have changed a little but at the end of the day we are all here for basically the same thing or at I assume we are.
For me its that connection with that one special person. The butterflies. The anticipation prior to meeting. Stolen moments of passion.
I consider myself intelligent but down to earth. Honest, kind and open minded.

Ideal evening: Sharing a doner kebab in the romantic glow of the interior light of an austin allegro at the far end of Asda car park.(with extra chilli sauce). (Will consider Aldi or Lidl . I'm not a snob or a xenophobe)


I love music. Hence i loathe X factor.

And the serious bit: Things i dont like:-

Snobs

Bigots

Arrogance

Rudeness

Thank you for your patience.i prefer to dress smart/casual. not football shirts or cardigans!!!
own hair/teeth(nobody elses).average build 5'11. Ok, Ok, 5' 10 and a half. I rounded it up. Give me a break!

I have been told i have a nice smile. someone once said i had rugged good looks (but probably meant rough!) According to some people(all female with impeccable taste) I have a sexy voice.
Actually I'm really nice. No, really! Well come and make your own mind up then.

I really don't understand the concept of sending "gifts" on here. Is anyone impressed by being sent a picture of a diamond necklace? We all have Google images so we can all pick out a picture of anything we want. Even kebabs!
Just saying...
Ideal Partner:
looking for stimulating company, excitement,passion. A woman who knows how to please me.not afraid to show her emotions or let me know what she wants. i like to please so you wont be disappointed. I would like more than a one night stand. A special relationship with somebody special without changing the status quo in our lives.

A warped soh might help. This will become apparent if you read on.

If you can make me laugh youve moved to the top of the class. I find a soh very attractive.



Please note: If i give you my password and you decide i'm not for you, i would appreciate it if you just said so rather than stay silent. For one thing at least i know where i stand and another thing is that ITS CALLED POLITENESS!!!
Also please dont ask me for my password if you arent prepared to give me yours.
I read plenty of womens profiles complaining about some of the rude men on this site. Well it aint just the men.

Rant over. Thank you.
Other Interests:
Nature, Arts / Crafts, Museums / Galleries, Cars / Motorcycles, Music - Alternative, Music - Classical / Opera, Music - Blues/Jazz, Music - Rock, Hiking / Camping, Literature / History, Football / Soccer / Rugby, Travel / Sightseeing, Cooking, Food and Wine
Gifts Received Recently :






Currently online:
Registered Users: 68