The Actress
119, london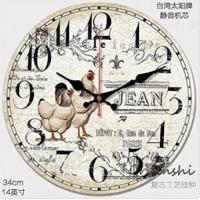 Widowed, Curvaceous body
5'2''-5'6'' (157-169cm)
Looking for: Long Term Relationship, Romance & Fun
Caucasian/White, Non-Smoker, Light / Social Drinker
Occupation: Art/Design Related
Education: Graduate/Masters Degree
Eye Colour: Brown
Hair Colour: Blonde
Religion: Agnostic/None
Looking for Male between the ages of 65 and 99
Star Sign: Cancer
Last Active: Hidden Profile - Status unknown
About Me:
I'm fond of theatre, and cinema (well, I would be, wouldn't I ?) Classical and contemporary music; antique fairs and car boot sales, and pottering around Stately Homes, and Gardens---I wish I had one of my own, (a garden, not a Stately Home)!

I'm old enough to know myself well; I no longer carry emotional baggage; and my free time is my own, to share as I please. I have survived open-heart surgery, (to correct a birth defect, not because of disease) and through that learned that life is to be lived, today; not tomorrow, or next week.

If I were to describe myself though the eyes of a Painter, I'd say I was more of a Rubens Lady, than a Lowry stick figure, but my early years as a runway model, taught me how to dress well for my size.

I'm 5'5" tall; My hair is short, neat, and very light ash blonde, (NOT, I might add, from a bottle--it grows that way!); My eyes are the colour of a fine old brandy, and twinkle with mischief!

I love to wear dresses for dates, but trousers in the winter, especially if I'm walking my little dog in Hyde Park----which is just across the road from my W2 home.
Ideal Partner:
Let's answer the obvious question first---I really AM a working film actor. Not an A list-er just a jobbing actor; never the lead, but always working on something or other. This means that my evenings or weekends, are likely to be free, but only occasionally my day times.

My ideal man will be clean shaven, and over 60 years old, (which means that if you're a "youngster" in your 40's or 50's, I'll have to say "No thanks!"). He'll have, or be retired from, a high profile job. He may work in London during the week, but return home at the weekends He will be generous with his attention when he's with me, and expect, (and get), discretion at all other times.

I'm not looking for another husband----been there; done that; far too independent now! However; I quite like the idea of borrowing someone else's, and sending him home with a bit more spring in his step, and a slightly lighter heart. (Not that you HAVE to be married, I just meant that if you ARE, I'll understand).

What I'd really love to find, is someone to share the occasional cultural pursuit with me, and if that were to be followed by, a relaxing meal, maybe it might eventually also lead to ..................

OR SHOULD I JUST GO BACK TO MY KNITTING?.................................................
..
Other Interests:
Arts / Crafts, Museums / Galleries, Music - Classical / Opera, Singing / Playing Instrument, Theatre / Ballet, Movies / Cinema, Food and Wine
Currently online:
Registered Users: 60