tedrogers321
42, Somerset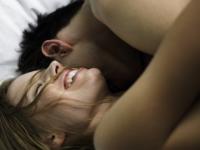 Living Together, Athletic body
6'0'' (183cm) or above
Looking for: Friendship, Short Term Relationship, Long Term Relationship, Romance & Fun, Casual, See how it goes
Caucasian/White, Non-Smoker, Light / Social Drinker
Occupation: Other
Education: Technical training/Diploma
Eye Colour: Blue
Hair Colour: Brown
Religion: Agnostic/None
Looking for Female between the ages of 21 and 44
Star Sign: Scorpio
Last Active: Within 3 Days
About Me:
One particular way friends have described me is very well rounded. Hopefully that's not a physical reference!
I grew up through my younger years being a bit of a pauper. I'd imagine it was from these early experiences I've manage to mould myself into a person who is driven, level headed, empathetic, and one who appreciates the small things.

Started my own business several years ago, and have been relatively successful. This experience alone has honed my characteristics.
I wouldn't describe myself as a bottomless pool of knowledge,(although I do sometimes surprise myself!)and would never pretend to be one. Just someone who has his head screwed on the right way.


I'm quite reserved when first meeting new people, and can take me a little time to warm up. In general, I often prefer to listen than to talk about myself.This is the bit I find most difficult. Hopefully I don't come across self conceited.

Apparently I'm one of these annoying people who look good physically without doing too much. I do try and keep fit when life doesn't get in the way, and would love an excuse to get myself more ripped for someone special on here.
I don't usually suffer from lack of attention if I were to go out on the town for the night. I've been told many occasions that I'm attractive, but beauty is in the eye of the beholder, so I'll let you be the judge of all that.
Best features are probably my cheeky smile and my blue eyes.
Ideal Partner:
Forth and foremost I'm happy in my long term relationship, and would need any potential partner in crime to understand these boundaries.
I'm looking for someone who I can connect with mentally, as well as fancy the pants off. I don't have a general rule of thumb for what type I'm attracted to appearance wise, but if you did push me I would say a preference for long dark hair. Someone who is tactile, honest(ahem), open minded and has a wicked sense of humour would no doubt grab and potentially keep my attention. Someone who is willing to push their sexual boundaries, as well as mine, once trust is built.

What I can guarantee is, our relationship will be exclusive. I do not have the time, energy, brain capacity or lack of morals(ahem..again) for it to be any other way.

I'm not here to waste anyones time. Work, family and social gatherings consumes a great deal of my life at present. Any spare time is extremely precious to me, so please don't waste mine.
Other Interests:
Cars / Motorcycles, Billiards / Pool / Darts, Music - Alternative, Music - Pop / R&B, Music - Rock, Politics, Boxing / Wrestling, Football / Soccer / Rugby, Motor Racing, Dancing, Travel / Sightseeing, Movies / Cinema, Cooking, Food and Wine
Gifts Received Recently :






Currently online:
Registered Users: 88