Samtoday
54, Wiltshire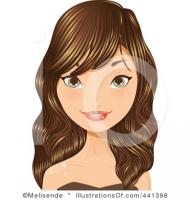 Married, Average body
5'1''or below (< 155cm)
Looking for: Friendship, Romance & Fun, See how it goes
Caucasian/White, Non-Smoker, Light / Social Drinker
Occupation: Education & Science
Education: Bachelors Degree
Eye Colour: Brown
Hair Colour: Light Brown
Religion: Other
Looking for Male between the ages of 40 and 68
Star Sign: Virgo
Last Active: Will put a smile on your face
About Me:
Always told I have a high feminine energy but at the moment this side has been dormant for a few years now. I might have been here for a couple of years but I have rarely explored this site and it has been long since I met someone. Why? I'm a diary with a lock but getting to know me is easy, as I give a lot away with actions and body language, more than with words. I'm my best friendly enemy.
My dark side: I can be quite clumsy! I have to laugh at myself and you will too, if you don't run away. I have no sense of direction and I get my right and left confused. Well, I don't drive, shame on me and save the world!

I'm petite, 5'1", long hair. I like to look after myself, but not obsessively. I'm average build, not overweight, not waif thin. I'm a size 10-ish....12 on a bad day. I don't look exactly slim because I am short. Ok, you're bored now...ah, I'm told I look insanely much younger than my years and guess what?...I agree! Especially when you learn my true age (hmm, kidding...).
Ideal Partner:
I like a mature gentleman who can read a lady's mind- Phew! You didn't believe that, did you? However, I love a gentleman, don't we all? Well, I do. Looks don't matter up to a certain extent, it depends on our ....hmmm, I'd use the word chemistry but apparently it has become a bit too clichéd for dating sites, unless you're talking about your job or something along the lines of monoxides, dioxides, etc (who would on a dating site, anyway?), so you know that thing that sparks the will of sticking one's tongue down each other's throat after 5 minutes of great conversation? But we WON'T, of course! Not that soon! Clichés apart, it's best to use the word chemistry, why not...like I was saying it does matter. And it doesn't rely on looks only! Having said that, a bag of bones won't do for me. I like them stocky, well built, not necessarily overweight, although I'd rather be with an overweight man than with a skinny one. I'm too tactile for bones. I'm a great fan of ASMR- for everything. Tease me with your hands, massage, strokes, nice tickles, I like giving and receiving.
Other Interests:
Museums / Galleries, Music - Latin, Music - Pop / R&B, Music - Rock, Literature / History, Gym / Aerobics, Shopping, Dancing, Theatre / Ballet, Travel / Sightseeing, Movies / Cinema, Food and Wine
Gifts Received Recently :






Currently online:
Registered Users: 738