KeepitSimple
67, Hereford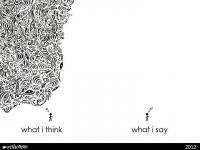 Married, Curvaceous body
5'2''-5'6'' (157-169cm)
Looking for: Friendship, Long Term Relationship, Romance & Fun, See how it goes
Caucasian/White, Non-Smoker, Light / Social Drinker
Occupation: Retired
Education: Graduate/Masters Degree
Eye Colour: Grey
Hair Colour: Auburn
Religion: Other
Looking for Male between the ages of 60 and 84
Star Sign: Gemini
Last Active: She's waiting for you!
About Me:
What's this Life all about then?? Something is sadly missing. I'm long-time married; my husbands' ill-health means that our marriage has been celibate for over twenty years, we were very busy working; and I muddled-through my successful and enjoyable career hardly noticing anything lacking until I worked abroad for several months. Enveloped by a different culture, I became aware that I was still attractive, had a life to live and there was so much to see, to enjoy and share.

I'm a good-looking lady with a wicked sense of humour. Not going to lie about my age, although I'll proudly say my peers are very jealous of my age-defying appearance. Admit to needing a new photo, but nothing much has changed except my hairstyle..... and maybe the waistline?
Ideal Partner:
What am I looking for? If I only knew!! What do you want? What do you need? What do you want to share?

I enjoy good company, wine, food, and entertainment; taking time to savour and analyse the experience, so you'll need to forgive me if I'm in no hurry. I'll never act inappropriately (in public), being somewhat of a chameleon nature.

I like tall men, someone to wrap their arms - and legs - around me and protect me from the storm of my Life for a few hours. A listener, a talker. A patient lover...
In my profile update I've included some pictures which will give you an idea of who I am and where I come from, so please feel free to click on my picture and open a window to my psyche... there may be one or two of me tucked in there somewhere; have a look and decide if you can cope! Build some trust in your reading of this profile and follow your instincts?

I need to laugh - at myself mainly, but with someone who doesn't take their-self too seriously either.

**For women the best aphrodisiacs are words. The G-spot is in the ears. He who looks for it below there is wasting his time. ~Isabel Allende**

So you've read this far?! Thank you. I can't walk as far as I used-to; down to a double hip replacement (well! what do you expect from an active person of my age LOL!), however I can still sit in a comfy chair and interact, and I can stay in bed all day!!!!!
Other Interests:
Nature, Arts / Crafts, Museums / Galleries, Gardening, Music - Country, Music - Alternative, Music - Christian / Gospel, Music - Classical / Opera, Music - Dance / Electronic, Music - Latin, Music - New Age, Music - Pop / R&B, Music - World, Literature / History, Shopping, Computers / Internet, Theatre / Ballet, Travel / Sightseeing, Movies / Cinema, Cooking, Food and Wine, Music - Hip Hop
Gifts Received Recently :






Currently online:
Registered Users: 862