7 For A Secret
57, London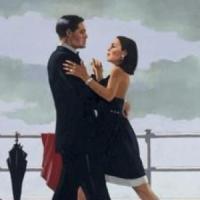 Married, Average body
5'7''-5'11'' (170-180cm)
Looking for: See how it goes
Caucasian/White, Non-Smoker, Light / Social Drinker
Occupation: Education & Science
Education: Bachelors Degree
Eye Colour: Brown
Hair Colour: Brown
Religion: Atheist
Looking for Female between the ages of 40 and 60
Star Sign: Libra
Last Active: Reel him in
About Me:
Not very different from most of the people here. I have almost everything I really want but, there is one piece missing.

I have been married for over 30 years. We are very comfortable together, but we sleep in separate bedrooms. I have a degree in an arts subject and then trained as an accountant. I have held some senior positions in the publishing industry and work for a charity now. I have two grown up children.

I get my news from The Guardian. Lotts of people I know read The Times or even the Telegraph! I am liberal but sensitive to the conservative agenda. I read fiction and non-fiction and enjoy popular history and history podcasts. I like independent cinema (go to the BFI fairly regularly) and the theatre. I do make an effort to stay fit and I cycle, work out and go to yoga once a week. I try to be a good person by cutting down on being a bad one. I cycle to the shops sometimes because that's better for the environment, but I still have my ageing sports car. I try to cut down on meat, but I like a steak when I go out. At one time I tried to be a faithful husband but there are limits.

I have had a long-term affair in the past. I miss the intimacy and the friendship in equal measure.

I am 5'10" tall with an almost athletic body shape and a full head of greying hair.
Ideal Partner:
A non smoker who looks after themselves and is reasonably fit.

I feel as though I should say a bit more. I want to reassure you that that just because we are meeting in this context I don't therefore think that all the norms of decent, sensitive and considerate behavior are out of the window. We are not "through the looking glass" and I don't think of it that way. Marriage and very long marriages are over simplified in the popular imagination. Those of us in them know that compromises and accommodations have to be made sometimes. We are not bad people for being here. I'm sure there are some bad people on the site and they might be having a good time together, bless them, but that's not really me and if your my "ideal" partner that probably isn't you either. I expect booth of would have preferred things to have been tidier than this and all our needs met at home. However, we have to live life as it is sometimes.





Other Interests:
Nature, Music - Blues/Jazz, Hiking / Camping, Politics, Literature / History, Cycling, Dancing, Theatre / Ballet, Movies / Cinema, Yoga / Meditation
Gifts Received Recently :


Currently online:
Registered Users: 128