nicric1960
61, Bristol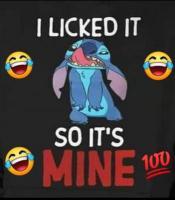 Married, Average body
5'7''-5'11'' (170-180cm)
Looking for: Friendship, Casual, See how it goes
Caucasian/White, Non-Smoker, Non-Drinker
Occupation: Legal
Education: Graduate/Masters Degree
Eye Colour: Green
Hair Colour: White / Grey
Religion: Other
Looking for Female between the ages of 21 and 99
Star Sign: Cancer
Last Active: Within 2 Hours
About Me:
Let me give you a few basics to get us started: In terms of my education, I'm university educated, as for my day job: legal and I would describe my relationship status as married however due to circumstances, out intimate side has become more or less non-existent.

If I could describe myself in a few words, I am positive, street-wise and sensual person who prefers the company of women rather than men. I find women more interesting, and fun to be around. I'm generally quite open minded, but I'm more of a lover of Pirates of the Caribbean and The Green Mile than Britain's Got Talent. I love Eagles and Smooth but The Rolling Stones not so much, in fact totally over rated in my opinion.

If we were to meet, you would see that I am a average size, average height, more bald than grey these days. I am not looking to change my circumstances, nor anyone else's. I am just looking for friendship, chat, and who knows where this may lead us. A FWB, if that is possible.

I have a wicked & black sense of humour due to the jobs I have done, along with which I have a number of discrete tattoos, so if tattoos not your thing, best pass me by, but it does give you something to look at.

In the main I always look on the bright side of life, I love to make people smile, laugh. Love telling funny stories, which tend to keep people awake. love learning about people who they are etc. Lets be honest, this isn't really a dating site,. It is an escapism site, so if you want a little bit of excitement & escapism, then I am your man, an extra bonus, as I said I prefer women's company to men, women are much more fun, if you want normal, you may want to look elsewhere, if you want unusual and exciting, then stop looking and send a message. Go on you know you want to.

Ideal Partner:
I am not looking to change anyone's circumstances, but if you find you in circumstances such as mine, where we are more friends than lovers then please let me know. If you would like to know more why not drop me a line.
Other Interests:
Music - Rock, Politics, Gym / Aerobics, Martial Arts, Cooking
Gifts Received Recently :

Currently online:
Registered Users: 900