TailorMade48
49, London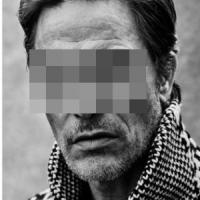 Married, Athletic body
6'0'' (183cm) or above
Looking for: Casual
Caucasian/White, Non-Smoker, Light / Social Drinker
Occupation: Advert/Media/Entertain
Education: Graduate/Masters Degree
Eye Colour: Grey
Hair Colour: Other
Religion: Agnostic/None
Looking for Female between the ages of 30 and 60
Star Sign: Aries
Last Active: He's waiting for you!
About Me:
I'm tall dark and really handsome. People often say to me 'hey you're really tall, really dark and really handsome'. I work in an environment full of women so I know the effect I have on them.

I'm highly successful, which we all know means I'm loaded. I'm a go getter, I grab life by the horns and I know what I want. What's more I know how to get it.

I smell really nice and wear really expensive designer clothes.

I'm kind and generous, spending most of my spare time doing voluntary work in orphanages and old people's homes.

I've countless degrees and have life smarts too. When I'm not being incredibly successful you'll find me in the gym or doing sports. Although, not obsessively, to just the right amount really.

I also like to compose poetry and paint. I do both really well.

Physically I'm very fit and muscular, with incredible stamina and a massive c......

Oh and I'm honest and discreet too.




Ideal Partner:
Not fat or ugly.

I'm highly successful so you should be too. If you're a loser please don't get in touch.

When you message and you will, send your PW. I want to be able to judge you from your looks. Don't ask for my PW unless you've included yours in your message. Don't waste my time with coy 'I'll send you yours if you send me mine' games. I get plenty of attention on this site, I'll just move on because you bore me.
Other Interests:
Nature, Music - Alternative, Music - Dance / Electronic, Music - World, Martial Arts, Dancing, Water Sports, Movies / Cinema, Yoga / Meditation, Music - Hip Hop
Gifts Received Recently :






Currently online:
Registered Users: 613