Someone-else
32, Truro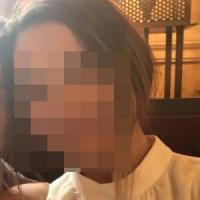 Married, Slim body
5'2''-5'6'' (157-169cm)
Looking for: Friendship, Short Term Relationship, Romance & Fun, Casual, See how it goes
Caucasian/White, Non-Smoker, Light / Social Drinker
Occupation: Self-employed
Education: College
Eye Colour: Hazel
Hair Colour: Brown
Religion: Methodist
Looking for Male between the ages of 25 and 45
Star Sign: Taurus
Last Active: Within 5 Days
About Me:
I'm the sort of person to give anything a go once, and anyone a chance. I have always been incredibly positive about my life and life choices. Relatively speaking I am fit and healthy (Currently in a 'gym kick' mode and loving the way I look - they come and go with my mood, so don't come to me if you're after a real obsessive gym bunny)

I would say I am:

Classy - Not Trashy
Chatty - Not silent
Adventurous - Not reserved
Successful - Not dependant (Caveat is I do like to be treated as though I am special - and a lady...)

I have a lot of hobbies, friends, outdoor pursuits and I lead an incredibly fulfilling life in all other areas and other than the obvious gap that led me here - I have very little missing in my world and have a lot to give the right guy.
Ideal Partner:
I am looking for a fun and kind hearted person, who has a similar life to mine and appreciates where certain things are just necessary in order to complete the bigger picture.

Smoking is a TOTAL no, not even a social smoker and while I love to drink and party, someone who is reliant on alcohol to get by day-to-day is also not going to happen for me - and yes I will know....

Someone who looks after themselves physically and is outdoorsy will be a real bonus, especially if they have the same interests as me, I've just learnt to snowboard (Badly) so this would be a bonus, or anything on the water, or horses etc. I don't necessarily need someone obsessive in the gym, I am equally happy with someone softer round the edges - but being brutally honest - not too soft, as someone who isn't taking care of themselves properly, isn't the right person for me.

Am happy to swap PW for pictures before a conversation is started but I am not going first ..

I don't think anyone from Cornwall is a good idea, unless very new to the area - I know everyone.. but counties over would be great, I love visiting London, or anywhere on an easy flight from Newquay or train from Truro.

Lastly - the person I hope to meet, will want to continue something past the first meeting, will want to correspond regularly and will be excited to hear from me (And me about them) - we will meet up for dates and more as and when we can and sparks need to fly - I want to WANT to be with the person I invest this additional time in.
Other Interests:
Nature, Museums / Galleries, Music - Dance / Electronic, Nightclubs / Clubs, Music - Pop / R&B, Music - Rock, Politics, Gym / Aerobics, Shopping, Dancing, Sailing / Boating, Ice / Snow Sports, Water Sports, Theatre / Ballet, Travel / Sightseeing, Movies / Cinema, Cooking, Food and Wine
Gifts Received Recently :



Currently online:
Registered Users: 144