Hebble999
49, Sheffield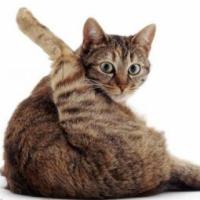 Married, Average body
5'7''-5'11'' (170-180cm)
Looking for: Friendship, Long Term Relationship, Romance & Fun, See how it goes
Caucasian/White, Non-Smoker, Light / Social Drinker
Occupation: Management/HR
Education: Graduate/Masters Degree
Eye Colour: Brown
Hair Colour: Other
Religion: Agnostic/None
Looking for Female between the ages of 21 and 99
Star Sign: Capricorn
Last Active: Message him before he's gone!
About Me:
Let's start by saying I don't think I am average, far from it. I am great company and have lots of stories to tell about virtually anything (well a lot of things). I am neither a soft tree hugger type nor am I 6' 8'' rough rugby player type. I have no tattoos although I am fascinated why people have them…..I have all my own hair and teeth and am in general good health. I am practical and can turn my hand to most things. I would like to say I am a great lover but who can actually tell as everyone is different.

I do like to learn as there is so much out there. This can range from something simple to something more complex and at times things that are truly awesome. I measure a successful day as one in which I got up (i.e. I'm not dead yet) or, where I learnt something or, where I met someone new or, had a good conversation. And as I nearly always get up and usually talk to someone about something….even strangers…..most days are pretty good.

So if you read this and decide to send a message then it has suddenly become a great day (even if it's a simple as "great profile but no thanks"). If your message is an opening line and your mind is similarly receptive to a new conversation, then who knows where such a step could lead. After all, aren't you hoping for someone who you will connect with, who you can spend time with, who will be there for you even when they aren't present and who will ultimately, on occasion, take you away just for a short while and pick up the tab for room service?

Now I have been down this road before and we both had a great time. We both grew in so many ways and it was really good fun. It unfortunately ended when she moved to the other end of the country and that killer, distance, stepped in….not very helpful.

So I know what is involved and how frustrating it can be from both sides in the search for "the one". There are people who never respond, those who limit themselves to just a few words or sentences, those who are rude and offensive, those who suddenly go quiet upon seeing ones photo as one is not their type.....hmmmm, and those that have the courage and fortitude to offer up 15 minutes of their time over coffee to ask the question "what if?". (This final group are really rare and perhaps the most courageous of all).

Did we not all sing along to ABBA's "Take a chance on me" with great gusto in our youth when everything was so simple? Now in our discerning older age we are all so cautious…. How did we get here? The young seem to have a good time as they just go with the flow with the hope of having a good time. We appear to have to have a high degree of certainty that we are not wasting our time before stepping out…are we better off because of this or worse off…. To me, this is an interesting dimension to the human condition.

Now I have re-joined after a long absence and once again it appears we are all faced with the same challenges of several years ago as it's a numbers game. If we take 100 people how many are actually looking? Very very few as this, what we are all engaged in, is not what decent people do. Then there is the location filter and trust me, long distance arrangements are destined for a very short lifespan as it takes a lot of commitment – hard enough when co-conspirators live just down the road (not literally of course). Then it is all about timing…. How many of potentials are, at this time, here and now, actually looking and are they in the right mental state? Of the hundred how many have got to the point that they must do something?……fewer still. So how many people are in your area at this time ready for that coffee? For South Yorkshire, from where I sit, very very few. But it is still a good day as I did get up this morning….lol

So that is my pitch. If nothing else I hope it is interesting and provides a few insights on my thinking. And regardless of whether you send a message or not, I really do hope you find what you are looking for.

Remember, this urge that has driven us to here. It can be quite intense and in some cases very destructive to what we currently have as it can exhibit itself as frustrations within our current relationships which should be avoided at all costs. I like to think of this…..this thing that we are looking into as a pressure release value to allow our existing relationships to not be rocked by revelations or frustrations. And God forbid that if we fail here, it is the last time we experience what we are all seeking…..I for one do not want to join the dead masses who have withdrawn from the field of play….

So....how has this 12 week membership been? Well sadly I have not met my co conspirator and as a result I will be disappearing from this site on 5th October 2018. Note that I did have high hopes but the pool is too small and so many are looking for Richard Gere.....so good luck with that one as I believe he lives in the US and this is a UK platform. But for those who might want to connect to me despite my absence from this site there is a way. It involves taking my profile name and rotating each number by 180 degrees. Put this on the front of one of the major mail carriers whose first letter is the same as Golf and you will get though but note it might take a while to get a response...
Ideal Partner:
What a silly question this is……My ideal partner would be a billionaires who is 28, stunning and wanted me in all senses of the word "want", was an animal in bed, etc……. but life just isn't like that.

So my starting point is someone who is committed to this journey not someone who is thinking that it would be nice and if it happens and if it doesn't……ah well, it was never meant to be. We are looking for passion, intensity, escapism, fantasy and that simply doesn't start well with a lack lustre approach to the journey and it is a journey. It may be long but the rewards…… they can be priceless and who doesn't want some great memories to look back on when life is a little dull or when one eventually ends up in that care home. And unlike the many, wouldn't it be good to say "I did that".

I do believe that in some profiles you can read the desperate need for more than the humdrum of now and in others, a general "it would be nice but if it doesn't happen, c'est la vie". We are here but once and I cannot bear the thought of this, what I/we currently have being it. Surely we can do more than think about and look at cake…. we can also eat it…..

So what is my ideal partner? Someone with an open mind including who they are prepared to have a coffee with. To support this my question would be, "how many times have you met someone who you didn't like but they went on to become good friends?"….. but obviously we are talking about slightly more than this type of friend.…lol

It would be great if you had lots of ideas, thoughts, insights to share no matter how bizar or random. To me, you never know when something really interesting will appear or something that requires a lot more discussion and I do like discussion…..how else do we share ideas, insights, inner thoughts, and get to know one another?

As to physical characteristics…… In truth I have been out with some people in the past who have not been the beautiful maidens of fantasy but boy, have they been interesting and have I learnt a lot and for that I am eternally grateful. And isn't life about growth and experience…..Note I am not saying that I have been out with a lot of different people just that I have been fortunate to meet some really interesting ones.

So, if you have read all of my profile and the ramblings therein why not send a message….. you never know….. it could prove "interesting"…... xx



Lastly there are perhaps a couple of footnotes that I should add

— Firstly, no virtual kisses for two reasons. (a) you are either committed to the journey or you aren't and a virtual kiss illustrates a lack of commitment - see the details in my profile. And (b) I prefer long passionate kisses or roaming naughty kisses definitely not virtual kisses.

-- If you are looking for a new husband that is not me. If you are looking to be out drinking with your girlfriends with a great secret about your other life then I am happy to play my part.

-- If you live more than 1 hour away from Sheffield then you must consider the impact of journey times and logistics. You, like I, will have a busy schedule and I want to meet you not spend hours not the road. Do I get to other places....yes but it depends upon where I am working and this would be described in my profile.

-- If your relationship is falling apart I am not going to be sucked into its demise. If on the other hand you want to find that pressure value in order to maintain what you have then that is fine with me.....I like it hot and steamy (I'm talking about the value on the top of the pressure cooker itself)

-- If you are after cash then that is not my thing as I am looking for a relationship.
Other Interests:
Dancing, Computers / Internet, Movies / Cinema, Food and Wine
Gifts Received Recently :






Currently online:
Registered Users: 915