into the darkness
55, Bedfordshire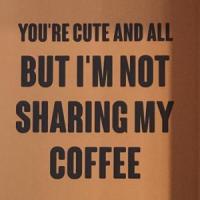 Married, Athletic body
6'0'' (183cm) or above
Looking for: Casual, See how it goes
Caucasian/White, Non-Smoker, Non-Drinker
Occupation: Other
Education: Graduate/Masters Degree
Eye Colour: Hazel
Hair Colour: Bald
Religion: Other
Looking for Female between the ages of 40 and 64
Star Sign: Pisces
Last Active: Within 24 Hours
About Me:

To the few it may concern...

As I sit in a small boutique coffee shop, reflecting on a happy but not quite complete life, my thoughts turn to you.

So many here talk of knowing the rules. But they don%u2019t know %u2018The Rules%u2019 by which we play. Neither of us willing to accept the merely acceptable and certainly never the mundane, %u2018we%u2019 want the exceptional and nothing less.

You want to explore your boundaries push them and find new places. I desire a partner that equals me and doesn%u2019t shy away from the intensely erotic. %u2018Our rules%u2019 are so different...

They talk about not rocking boats... I laugh. The experience %u2018we%u2019 want completely capsizes them! The time we spend together is 110% full on. We both give everything, complete mental and physical engagement. Immersed in lustful pleasure, our fantasies brought to life. No judgement and our darkest desires shared. But when it%u2019s time to leave our parallel universe and return to our normalities we do it completely seamlessly. You watch me put my tie back on, almost smiling as you re-apply your makeup. You can still feel how my tie felt on your wrist... And then we part. And the waters are perfectly calm, the boat still bobbing afloat, nobody knows or would ever guess.

And when apart and not in our secret world, we communicate and discuss everything and anything. But never in %u2018text speak%u2019%u2026 Our secret underpinned by the deepest friendship. Our bond.

My coffee is finished now and it%u2019s time for me to leave the coffee shop... I post this for the very small handful of people that know of the place my mind has just visited. Or perhaps you have for a long time wished to explore it...

If that is you then I look forward to hearing from you. I look across the table... The chair is still empty. Care to fill it?
Ideal Partner:
You perhaps?
Gifts Received Recently :






Currently online:
Registered Users: 831