liaisons123
40, Kent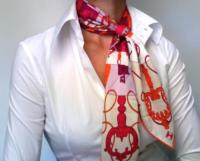 Separated, Slim body
5'7''-5'11'' (170-180cm)
Looking for: Long Term Relationship, Romance & Fun, See how it goes
Mixed Race, Non-Smoker, Light / Social Drinker
Occupation: Legal
Education: Technical training/Diploma
Eye Colour: Brown
Hair Colour: Brown
Religion: Church of England
Looking for Male between the ages of 33 and 53
Star Sign: Leo
Last Active: Online Now!!
About Me:
I would describe myself as:

adventurous, cultured, affectionate, sensitive, caring, confident, considerate, courteous, dependable, educated, friendly, fun-loving, generous, honest, kind, liberal, loving, feminine, open-minded, outgoing, passionate, playful, reliable, sociable, sophisticated, spiritual, warm, well-travelled

If we were to meet this is what you'll see!

I am : 5ft 9, long legs, brunette, dark-haired, tanned, slim, exotic, classy, groomed, trendy, no tatoos, no piercings (apart from ears)
Ideal Partner:
Ideally, I'm looking for someone who is:

Over 5ft 10, average size is OK, as long as you're in proportion to your height, clean shaven face (beards/ stubble are an absolute deal breaker I'm afraid, they may be "on trend", but bring me out in a horrendous facial rash), good teeth and not bald. Good hygiene, not totally covered in tattoos, no weird piercings ie through your nose, dick or any other organs. OK, I was born in the wrong era...unfortunately I'm not living in the decades of the forties or fifties.


Adjectives I've picked from the word generator, for the remaining rare 10% of men who actually fell within the above category are: affectionate, caring, classy, considerate, courteous, cultured, fit, friendly, fun-loving, generous, groomed, happy, honest, solvent, imaginative, intelligent, kind, open-minded, passionate, reliable, romantic, sensitive, sensuous, smells good (such a rarity these days?), smart, sophisticated, warm, witty. Oh, and last but not least, literate - I'm not looking for a smart arse brain box off university challenge, but at least be able to string a sentence together without using stupid acronyms, LOL, emojis etc, save it for the kids, this drives me nuts! I guess that now dwindles it down to maybe 5%, ha! Ha!

Update - I'm somewhat surprised with some of the profile photos being used by guys on this site to "market" themselves - eg. photos being taken in a dirty old t-shirt / tracksuit bottoms/ taken in a urinal - zero effort just doesn't really cut it for me I'm afraid...
Other Interests:
Nature, Music - Dance / Electronic, Music - World, Shopping, Dancing, Travel / Sightseeing, Movies / Cinema, Food and Wine
Gifts Received Recently :






Currently online:
Registered Users: 742