Lonesometomcat Again
60, Camelot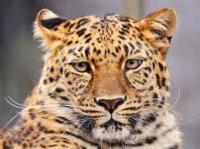 Married, Average body
6'0'' (183cm) or above
Looking for: Friendship, Short Term Relationship, Long Term Relationship, Romance & Fun, Casual, See how it goes
Caucasian/White, Non-Smoker, Light / Social Drinker
Occupation: Other
Education: Technical training/Diploma
Eye Colour: Blue
Hair Colour: Brown
Religion: Church of England
Looking for Female between the ages of 29 and 61
Star Sign: Gemini
Last Active: Ask him for his best chat-up line
About Me:
Is any of all this necessary I ask myself......If we have a connection and we can meet each others needs, is that not what this is about. We are looking for a partner in crime rather than a partner for life.
As I am self employed and maintain my own diary, meeting at a variety of different times is not an issue. Business takes me away from home, so the odd overnight stay also does not present a problem and I can vanish from the domestic radar screen at any time.
I would like our relationship to be exclusive. Yeah, yeah, I know we all say that; But to me that is very important. I am prepared to give a relationship my all, and I will be very disappointed if I found that my efforts are being taken for granted f I had to write an advert for myself it would read:
"Tall white knight, own castle and chariot. Seeks handsome maiden to rescue. No dragons or smokers" (Smokers negotiable)
Like every other creature that can walk upright I am 70% water. The rest is just pink and grey bits.
I have two of everything down the outside and one of everything down the middle. So I am just normal and regular in every aspect.
Tall,(6' 3") and well-built (but not fat).
My teeth and hair are still my own. (Hair is untouched by colouring, potions, glues or double sided tape)
I am not tattooed or pierced so even your mother would approve of me. (But maybe not of my wicked intentions to her lovely daughter)!
My dress-code ranges from relaxed casual (No track suits or shell suits), to smart (Pressed shoes and polished suits)). I do have set standards and can dress to suit most occasions.
I don't think that time has yet taken its toll on my appearance and I don't artificially enhance or help anything. I suppose I expect to wake up any day to find that my face has collapsed and my hair is on the pillow next to me. Let's just hope that day never comes!
Otherwise I am courteous, articulate and I can walk upright without dragging my knuckles on the ground, I can use a knife and fork without poking out an eye and I am trusted to use scissors. I can and will open doors for women and I keep you wonderfully entertained!
Ideal Partner:
Hi Girls.
Yes I have been here before and thought that I had found my ideal partner in crime, but alas circumstances got in the way so I am back to try and rekindle the magic.
If you have a pulse and can string together a coherent sentence then you are probably just what I am looking for and potentially in with a chance of being my ideal partner!
Realistically I am looking for a "friend" but ultimately the gold standard for me would be a "Friend with benefits" preferably with someone who can manage a discreet relationship within a reasonable distance of my home town otherwise too much valuable together time is just spent travelling..
I am defiantly not looking for serial dates or one-night stands and neither and I looking for an endless amount of coffee dates. I would like to find that "one someone" who I can spend some quality time with of a regular or semi regular basis.
You should be able to be a Duchess as well as a vixen, full of surprises and also have your own agenda of they would like from your partner.
Other Interests:
Arts / Crafts, Museums / Galleries, Cars / Motorcycles, Gardening, Music - Rock, Hiking / Camping, Literature / History, Cycling, Football / Soccer / Rugby, Motor Racing, Athletics, Dancing, Ice / Snow Sports, Computers / Internet, Movies / Cinema, Cooking, Food and Wine
Gifts Received Recently :






Currently online:
Registered Users: 145