su-rreal
64, South East Wales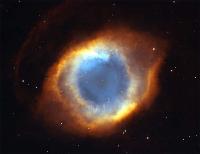 Widowed, Curvaceous body
5'2''-5'6'' (157-169cm)
Looking for: Friendship, Romance & Fun
Caucasian/White, Non-Smoker, Light / Social Drinker
Occupation: Other
Education: College
Eye Colour: Blue
Hair Colour: Blonde
Religion: Other
Looking for Male between the ages of 55 and 74
Star Sign: Capricorn
Last Active: Will put a smile on your face
About Me:
I'm now in a position where I'm single (widowed) so I'm not going hurt anyone and have decided to test the water to see if there is someone who is looking for something similar to myself. Although I'm more or less a free agent I'm not happy to invite anyone to my home as I do have a family that call on me regularly and not sure how they would react to me having a new male friend.

I try to be sophisticated and enjoy my independence and have a quiet refined manner, but I also have a great sense of humour and can laugh at myself. I often say things before my brain is properly engaged which sometimes make me appear the stereotypical dumb blonde although I'm quite intelligent really and love a good conversation.

I like to eat out on occasions but sometimes a quiet evening is nice. I enjoy the theatre and ballet, also live artist gigs.... I have a very wide eclectic musical taste.

I'd much prefer to get a message rather than an 'instant kiss' from you!

I'm around 5'4 with short blonde hair and turquoise blue eyes and I love being feminine and like to be treated as such . I tend to dress in a modern/classic type of way and like really nice perfume, although I do have a hippy style sometimes too and a somewhat holistic and spiritual outlook on life..

I love visiting old buildings and finding out more about different periods in time. I really love to travel whenever I can..

Please don't ask me personal questions about my home life! I'm sure if we got on really well then I would become more open but lets take things on a 'need to know' basis at first.(Obviously I wouldn't want you to tell me anything you wouldn't be happy with either . I'd prefer to meet someone who is occasionally free for a weekend away or short break either in the UK or abroad.
Ideal Partner:
Looking for a man who is confident, reliable, nice looking, clean shaven, has good personal hygiene, smells gorgeous, smart appearance, intelligent, sexy, sensual, seductive,respectful ....... and of course discrete - someone to help me indulge my inner child and who can also be a little romantic and thoughtful. Preferably a man who is in a similar position as me ..... and isn't too upset if arrangements get cancelled sometimes as families always come first. To always be discreet is a must. (There is a different meaning for the two spellings and I would expect both!)

I like men who are tall, well built to medium build but not a bodybuilder physique, so if you are very slim you probably aren't my type. Clean shaven, no piercings and preferably no tattoos. I'm also not fond of men who wear jewellery , I.e gold chains

I'd like to find the person I can make some memories with and have some nice times with.

Ok - maybe all that's the impossible but I'm sticking with it!!
Other Interests:
Arts / Crafts, Astrology / New Age, Museums / Galleries, Music - Classical / Opera, Music - Pop / R&B, Music - Rock, Computers / Internet, Theatre / Ballet, Travel / Sightseeing, Yoga / Meditation, Cooking, Food and Wine
Gifts Received Recently :






Currently online:
Registered Users: 168