Cordulia
56, Huntingdon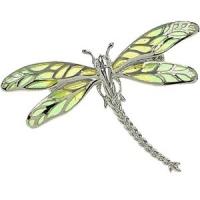 Living Together, Curvaceous body
5'2''-5'6'' (157-169cm)
Looking for: Friendship, Short Term Relationship, Casual, See how it goes
Caucasian/White, Non-Smoker, Light / Social Drinker
Occupation: Healthcare & Medical
Education: Graduate/Masters Degree
Eye Colour: Green
Hair Colour: Light Brown
Religion: Agnostic/None
Looking for Male between the ages of 50 and 59
Star Sign: Leo
Last Active: Message her before she's gone!
About Me:
Things about me in groups of three:
3 words that describe me - irreverent, good-natured, busy
3 people I like: Frank Skinner, Elvis Costello, Barack Obama
3 things I like: Terns, Belgian Chocolate, waves on rocks
3 things I'm looking for: someone who makes me laugh, something new, physical contact
3 things I'm not looking for: same old same old, men with no curiosity, braggers
Groups of three: The Jam, The Dixie Chicks, Nirvana
I'm 5 ft 6, not slim but not couch potato fat either. I am fit and active but not athletic. Brown hair, green eyes, have been called pretty. (Autocorrect hates me, it just changed pretty to petty - I love you too, AC)
To indulge IE, I have a beehive, my clothing style is hipster and my best features are my Sophia Loren wiggle and my Angelina Jolie pouty lips. (NB when I'm indulging IE's profile requirements, I'm a shameless liar and not a word of that was true). I have some photos I can share once we've established a glimmer of mental connection and that you're not my best friend's husband.
Ideal Partner:
I'm looking for someone I click with, can laugh with and who makes my groin tingle. It's difficult to predict who that might happen with but once we're through a few email prelims and a photo swap, I'm happy to meet up and experiment. Let me know if you'd like to begin the beguine. If you send me a message that's personal to me and shows you read my profile, I'll always answer it.

I like articulate, funny men who laugh easily at themselves and at the world around them. I'm hoping for someone genuinely happy with their life but who's open to a little more.
Other Interests:
Nature, Arts / Crafts, Museums / Galleries, Gardening, Music - Alternative, Music - Rock, Hiking / Camping, Literature / History, Cycling, Theatre / Ballet, Travel / Sightseeing, Movies / Cinema, Cooking, Food and Wine
Gifts Received Recently :






Currently online:
Registered Users: 909