foxspotter
60, Salisbury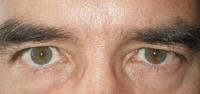 Married, Average body
5'7''-5'11'' (170-180cm)
Looking for: Friendship, Short Term Relationship, Long Term Relationship, Romance & Fun, Casual, See how it goes
Caucasian/White, Non-Smoker, Light / Social Drinker
Occupation: Healthcare & Medical
Education: Doctoral Degree/Ph.D
Eye Colour: Hazel
Hair Colour: Bald
Religion: Agnostic/None
Looking for Female between the ages of 45 and 64
Star Sign: Sagittarius
Last Active: Online Now!!
About Me:
I am passionate and considerate but feel my outlets for this are limited. I am good with my hands and can fix almost anything which came in very handy when children were small - I enjoy making things but I am not so good at the artistic side. I enjoy a wide range of music from late 60s 70s onwards but I am tired of cheesy and manufactured pop. I enjoy going to see live music and if there is a good natured crowd dancing, so much the better.
I grew up on the edge of London and now I am in a sleepy part of Hampshire but with good links to more lively areas. I work in a hospital as a scientist and get good satisfaction from helping people but career changes have reduced this side, unfortunately.
I enjoy eating out and any cuisine will do, from curry to pizza through steaks and noodles.
I enjoy walking but tend to take an off-road bike out if I am on my own as I like going further, exploring a bit more each time. I camp occasionally - either with a group or on my own. It is good to get completely away now and again. On this theme I have some solitary hobbies, I go fly fishing on lakes and rivers from the banks and sea fishing off my kayak.
My ideal holiday is to a hot place and I like Greece, picking an island with not too much development. Once there I like snorkelling and topping up my tan until I look like a native.
I live with my family, two teenage girls that are amazing and yet talking to my wife reveals that we are both just there for the commitment to them - romance and physical attraction having expired. We have some good friends and often socialise in a small circle. I can be witty and amusing in this setting and one-to-one. I am pretty left of centre. My reading is varied, from classics through to WII histories via sci-fi and popular stuff like Bill Bryson.I am just over 5'8" and have little hair left on top. Unless it is the depths of winter I have a bit of a tan. I have hazel/green eyes and dark brows and I will enjoy gazing into your eyes, whatever colour they are. I am not washboard slim but there is no beergut and minimal "love handles". I have good legs and butt from years of cycling and playing badminton.
There is no denying that I am hairy! Arms, chest and (nearly) everywhere else.
I am clean shaven and look after my hands/nails.
I wear casual clothes mostly but like putting on a suit or dinner jacket. I'm not fashionable but do pick out smart/stylish items from time to time and will definitely make the effort rather than pitch up in jeans and shabby trainers.
Ideal Partner:

I am looking for a lady who isn't afraid of passion or compliments. They would look after themselves and be active. I like long hair for the way it flows and short hair for the way it emphasises eyes and neck. You wouldn't be afraid to look me in the eye. I haven't had many girlfriends and no two have been alike so personality carries a lot of weight with me rather than 'body type'. I am tolerant of a wide range of attitudes and so should you be. I do have a spiritual side but it is not easy to write about - but I will talk about it. Values and morals are hard to specify. Summing up as treat others as you would like to be treated will do for a start.
I would be very open to a physical relationship with the right person but I am not hung up on that. I am pretty tactile but I want to proceed how you want to proceed. I am prepared to try really casual. As long as it is done in a friendly way. I cannot promise or know if anyone looking for a longer relationship would make me upset my family life so, at least initially, encounters would have to be clandestine. What is missing for me is confirmation that I have a male role, so spending time in feminine company with some laughter and acknowledgement of possibilities would be great. If the possibilities develop then so be it. We are all grown-ups here.
Other Interests:
Nature, Arts / Crafts, Music - Alternative, Music - Dance / Electronic, Music - Blues/Jazz, Music - Pop / R&B, Music - Rock, Hiking / Camping, Literature / History, Cycling, Dancing, Sailing / Boating, Tennis / Racket Sports, Volleyball / Basketball, Computers / Internet, Cooking, Food and Wine, Music - Hip Hop
Gifts Received Recently :






Currently online:
Registered Users: 967