Dumb Beau
50, Staffs - west mids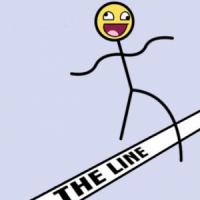 Married, Average body
6'0'' (183cm) or above
Looking for: Friendship, Long Term Relationship, Romance & Fun
Caucasian/White, Non-Smoker, Light / Social Drinker
Occupation: Other
Education: Bachelors Degree
Eye Colour: Blue
Hair Colour: Other
Religion: Agnostic/None
Looking for Female between the ages of 30 and 99
Star Sign: Pisces
Last Active: Within 2 Days
About Me:
When I find my real person, I want a real relationship - but I suspect my wife will have issues with that. Therefore it needs to be as real as the boundaries of our respective situations will allow. I'm totally frustrated with having endless conversations about kids, food shopping and other domestic logistics while sitting at opposite ends of the sofa watching trash TV. It's time my life had more excitement or a smaller sofa. I'm signing up for the proper love affair magical mystery tour with bells and whistles. Discretion can be assured but besides that I don't want to lay down any rules of engagement. I love that feeling of optimistic anticipation that goes with meeting someone new and knowing that anything can happen and I don't want it tainted with a rule book. The next date could be with my soulmate and mark the start of something wonderful or it could be with someone who squeezes herself through the window of the ladies loo to escape my company before the soup has even arrived. Who knows, but it will be a fun journey finding out which will be the one to hang around for pudding.

I still consider myself as early forties. I have a responsible professional career and sometimes wonder how that happened given I rarely take anything too seriously. I blame the Dilbert Principle. I have learned how to portray confidence and even have a method for ordering wine in a convincing manner. I get angry at injustice and inequality, I get excited by geeky science stuff, I'm disappointed by closed minds, I dream of passionate kissing against a wall, I shed a tear at sad films, I laugh at things you shouldn't and I'm often inappropriate just for fun. Above all I consider myself a gentleman who with the right person can be kind, thoughtful and respectful although I will definitely tease and banter if I feel you can take it. Behind closed bedroom doors - well, we all become someone different then don't we.

I have asked various people to describe me. My wife says my best features are my height and hands. My optician says I have nice teeth and my dentist says I have nice eyes. I don't speak to my barber much as I don't have lush locks anymore, although she was impressed I did her Rubik's cube while sat in the waiting room - good hands you see. If you don't know what a Rubik's cube is then you are too young for me, sorry you had to read this far. I'm tall and broad - that about sums it up.
Ideal Partner:
I'm looking for a real person to spend quality time with. The sort of time where you forget you're married, lose your inhibitions and focus only on each other. Distance is not so much of a problem as I'm looking for the right person and not necessarily the closest. Whether you are a shy introvert or an overcompensating diva, I will endeavor to get beneath the surface and determine who you really are. Hopefully I will find someone spontaneous with a fierce mind, emotional intelligence, self-awareness and the ability to stimulate me with words before your hands. If you happen to be a brunette, even better. I'm tall and I would prefer you to be as well, or at least highly proficient in heels. My back can't cope with kissing Hobbits. That said, it's better to have kissed a short girl then never to have kissed a-tall. (Sorry, you should know I do like a bad pun).

By the way, blondes, gingers and short people are also welcomed. I don't really discriminate on such things.
Other Interests:
Golf, Gym / Aerobics, Dancing, Computers / Internet, Food and Wine
Gifts Received Recently :






Currently online:
Registered Users: 571