timeforlaughing
44, Cardiff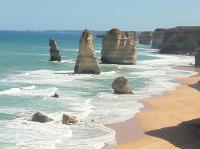 Married, Average body
5'7''-5'11'' (170-180cm)
Looking for: Friendship, Short Term Relationship, Long Term Relationship, Romance & Fun, Casual, See how it goes
Caucasian/White, Non-Smoker, Light / Social Drinker
Occupation: Sales & Marketing
Education: Graduate/Masters Degree
Eye Colour: Brown
Hair Colour: Brown
Religion: Protestant
Looking for Female between the ages of 30 and 49
Star Sign: Pisces
Last Active: Ask him for his best chat-up line
About Me:
Hi first of all thanks for taking the time to read my profile.

Relatively new to all this but thought lets give it a try, I have a great sense of humour and to be honest I think that's going to be vital in someone I am going to meet up with, I love life and realise we only get to live it once and think its important to make the most of it hence the reason why have decided to try this site

I am married with 2 great kids and a good home life which I do not want to change, but like many of us on here things are not what they should be. I would only want to meet a lady who is either married or in a relationship, because this I hope would cause less complications, although things are not perfect I want to give my family a stable environment to grow up in so it is important that we both would be seeking fun and friendship and nothing more

I work in a sales environment throughout the UK and Europe so not really concerned about distance within reason for the right lady, Although i live in Wales, I would say that the Midlands, South West and South Coast are areas I tend to visit more frequently.

My friends would describe my best attribute definitely as my sense of humour it is definitely wicked, I am confident and find it extremely easy to converse with people from all walks of life.

I enjoy good conversation, the cinema, nice walks, meals out, wine bars and socialising, also love travel and try to get away as much as possible

Also like history, and of course being Welsh love rugby! I also love the sea whether its walking by it swimming in it or sailing on it.

I am not looking for any more than one lady, I would like to meet a funny, attractive, honest (you know what i mean) decent lady for friendship, fun and laughter when our circumstances and lives allow us to do so. OK, This is the part I hate, god I wish I was vain on occasions it would make this part so much easier!

I'm about 5'9, of a medium build, brown hair and eyes consider myself to be ok in the looks department although I think my chances of winning any prizes are well and truly behind me.

I like shopping and buying nice clothes, always dress nice and smart both for work and socialising, the last time I owned a tracksuit I think I was about 12 and just in case you think its because I don't visit the gym its because I wear shorts there :)

Best features most definitely my personality, my sense of humor is pretty good and I enjoy to laugh and make people laugh, I have lots of friends from many walks of life and i think they all agree my sense of humor is definitely a big part of who I am.
Just to let you now in advance I am not shallow in anyway and will respond to all who send me a message just send a simple hello if your interested
Ideal Partner:
I am looking to meet a funny, intelligent and interesting lady who has a life of their own but feel they would benefit from a friendship to take them away from the everyday grind.

I am looking for just one lady who have the same sort of values as me and are only looking for one person to share some time with.

Ideally you would also be married or in a long term relationship, I am not looking for constant texts and emails but I would like to have quite frequent contact even if just a text or email to say good morning or find out how your day went.
Other Interests:
Nature, Museums / Galleries, Cars / Motorcycles, Billiards / Pool / Darts, Music - Dance / Electronic, Nightclubs / Clubs, Music - Pop / R&B, Music - Rock, Hiking / Camping, Literature / History, Boxing / Wrestling, Football / Soccer / Rugby, Golf, Gym / Aerobics, Shopping, Motor Racing, Athletics, Dancing, Sailing / Boating, Ice / Snow Sports, Tennis / Racket Sports, Theatre / Ballet, Travel / Sightseeing, Movies / Cinema, Cooking, Food and Wine, Music - Hip Hop
Gifts Received Recently :






Currently online:
Registered Users: 718