Gassguzzlette
35, London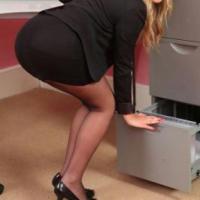 Living Together, Average body
5'2''-5'6'' (157-169cm)
Looking for: Friendship, Long Term Relationship, Romance & Fun, See how it goes
Caucasian/White, Non-Smoker, Light / Social Drinker
Occupation: Sales & Marketing
Education: College
Eye Colour: Brown
Hair Colour: Blonde
Religion: Other
Looking for Male between the ages of 30 and 45
Star Sign: Scorpio
Last Active: Within 3 Hours
About Me:
I am hoping to meet just one special person. I like men to be taller than I am. Around 6 foot is the most comfortable for me.(Because I like to wear heels). He will hopefully be confident (but not arrogant), know what he wants out of life and be prepared to spend quality time with me. I am very attracted to people who are funny and happy with who they are. Obviously the chemistry will have to be right. So if you have enough spare time to share with me, why not get in contact. Hopefully the right person will want to build a connection and not just a superficial relationship based on purely physical attraction.


I like to think that I am an interesting person and am happy to say that I feel very comfortable in my own skin. I have evolved through all the various stages of my life and have reached the point where I am happy to be patient and see what happens next. I like to broaden my horizons and try new activities like archery, mountainbiking and scuba diving, and bring some new experiences into my life, meeting new people seems to be the best way to do that!! You will find that I am never boring, open to talking about many things and great company and really love to laugh as much as possible. I do not have an ego, I know my faults and do not take myself seriously. Life is too short to dwell on your imperfections.!!! I do have a good self esteem and know who I am.
Ideal Partner:
I have been told that I don't look my age and take pride in my appearance,(but I am not obsessive about it.) Although I do go to the gym regularly, and I enjoy that. I have standards about how I look and know what suits me. I love to dress up for special occasions, but I am also very happy in smart casual. Being an office worker, I have to look smart for work and that suits me also. I am not a follower of fashion and have my own style.

As to how I feel about my looks. (that's a difficult one). Although I believe that beauty comes from within and you can't buy that. I have been told that I have a great smile and also that I have an energy that shines through. I never leave the house without my lippy and mascara, so if that makes me a bit of a girly, that is fine by me. I like to look feminine, but also have a strong personality and know what I like, so as far as I am concerned, that is a good combination.!! But that is up to you to decide.
Other Interests:
Arts / Crafts, Cars / Motorcycles, Cycling, Dancing
Gifts Received Recently :






Currently online:
Registered Users: 659