Y.O.L.O.
60, Rainbows End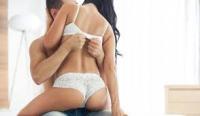 Married, Average body
6'0'' (183cm) or above
Looking for: Friendship, Short Term Relationship, Long Term Relationship, Romance & Fun, Casual, See how it goes
Caucasian/White, Non-Smoker, Light / Social Drinker
Occupation: Other
Education: College
Eye Colour: Grey
Hair Colour: Brown
Religion: Church of England
Looking for Female between the ages of 21 and 63
Star Sign: Gemini
Last Active: Needs snapping up!
About Me:
Not sure what to write, specially at silly o'clock when everyone else is tucked up in bed.
I suppose it would be fair to say that I am a husband that has served his purpose and has now been exchanged for a career path to the stars. I am bored and looking for some additional excitement in my life with clandestine meetings, some romance and intimacy.
To say that there is a big void in my life would be an understatement. I still have lots of love an attention to give to the right person. Its almost impossible to give an accurate description of yourself because I may see myself entirely differently to everyone else, and how do you do this without possibly bragging?

This is almost like selling a second hand car, put too much information in the advert and the punters don't call as they have everything they need to know. So here are the basic facts:

Appearance:
I'm over 6' tall, so ladies, you have no excuse not to blow the dust off your heels.
I suppose I am what you would call an average/sporty build. No excessive weight, but not a bean-pole either. I used to play rugby so draw your own conclusions.

My hair is still generally the same colour brown it has been all my life and is just beginning to frost around the edges; but I won't be reaching for any bottles of potions to change that.

I am inclined to dress smart or smart/casual., suits, jackets etc, and shirts with collars. I do not do trainers and food stained sports gear.

I won't tell you my collar size or waist and inside leg measurement, that's for you to find out!

Always well groomed and washed behind the ears.



Attitude:
Casual, laid-back, positive, up-beat, glass half full etc.

Personality:
Only someone else can tell me what I am like, but I assure you that ultimately I am good fun to be with.
I can be cheeky, sarcastic, jovial, assertive, attentive, spontaneous and .......... the list goes on.
Ideal Partner:
Well I am looking for some fulfilment and additional excitement in my life with a fellow red-blooded person who wants some variety back in their life. Picnics by a river, cosy restaurants and pubs, walks along a beach, up market hotels etc.

The perception and reality of having an affair can be quite different but it can be more achievable if we live within a reasonable distance from each other, so before you get me excited with your pictures and seductive chat, think about what is achievable.
As I manage my own diary I can be available at most reasonable times for meetings so it would be good if you were too.

Although I am quite willing to chat and be sociable I am seeking a relationship where there is physical contact, so no cyber-affairs.
Ideally you should be broad minded, love excitement and willing to be adventurous.(All in the best possible taste)!

There are quite a few time-waters out there and you know who you are. Well please move on if you are just going to fill my message box up with flirty texts. If you contact me, I will expect you to be genuinely interested in at least meeting up.
Other Interests:
Nature, Arts / Crafts, Museums / Galleries, Cars / Motorcycles, Gardening, Nightclubs / Clubs, Music - Rock, Hiking / Camping, Politics, Literature / History, Cycling, Motor Racing, Athletics, Dancing, Sailing / Boating, Ice / Snow Sports, Tennis / Racket Sports, Volleyball / Basketball, Computers / Internet, Travel / Sightseeing, Movies / Cinema, Cooking, Food and Wine
Gifts Received Recently :






Currently online:
Registered Users: 953