C200.6
65, Dundee, Angus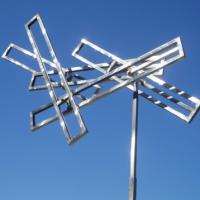 Married, Average body
5'7''-5'11'' (170-180cm)
Looking for: Friendship, Long Term Relationship, Romance & Fun
Caucasian/White, Non-Smoker, Light / Social Drinker
Occupation: Government
Education: Graduate/Masters Degree
Eye Colour: Hazel
Hair Colour: White / Grey
Religion: Protestant
Looking for Female between the ages of 50 and 80
Star Sign: Scorpio
Last Active: Ask him for his best chat-up line
About Me:
October 2018. I am still enjoying most of life as a friendly, working gent. Fairly busy with work, rest, family and reasonable success. Self-aware, have lived and worked overseas, fairly widely travelled, am into gentle huggling, probably seriously over-educated!! Married to a great friend for 36+ years...and intend to stay that way. Sometimes the truth is stranger than fiction! Available very flexibly for week days as free evenings and weekends are occasional and rare! I like chat and prefer to meet over coffee or lunch sooner rather than later. Would like to connect at some level. Hoping to meet a friend that is reasonably local for regular meets, ideally within Tayside, North Fife and South Aberdeenshire as the more distant contacts rarely work out. Carpe diem.

Would love to meet a mature, discrete lady friend, as good and bad company for banter, food and emergency-away-day culture trips. Am seeking just ONE long-term, very special friend to help with a few blanks in the crossword puzzle of life and to sort each other and the world! I admire scary smart...in most shapes and sizes although am not into NSA meets. Largely self-medicated with 750ml bottles of red & white wine and scary delicious cheeses; works best when shared in bad company. Hobbies include work, visiting historic piles of culture, work, downhill wheelie bin racing, work, and campaigning for the reintroduction of the European beaver. Quite presentable. Wearing well. 5'10.5"(excluding heels), 12.5 stone(ish), medium build with brown eyes and greying (was brown) hair with one curl! Sometimes take myself too-seriously but do enjoy a laugh and occassionally afflicted by senior-moments of spontaneous madness. Suit and tie on most work days...with the occasional lapse. Probably do need some help with improving on a conservative / casual dress sense but I do scrub up well for the more formal occasions.
Ideal Partner:
A lovely gentle-lady around my own age group who has a life and a sensual maturity. An intellectually tactile woman with body, mind and soul...and an ankle (or two) as a bonus. Confident and mostly happy with your life, work and family...although possibly missing some of the very lovely physical TLC, fun and adoration. Someone seeking ONE special friend for sharing good company and bad company through chat, food and mostly weekday meetings for emergency-away-day culture; discretely and over the longer-term. Not into one night stands or NSA. Ideally living within Tayside Region / Fife / South Aberdeenshire.
Other Interests:
Museums / Galleries, Music - Blues/Jazz, Politics, Sailing / Boating, Travel / Sightseeing, Cooking, Food and Wine
Currently online:
Registered Users: 345