Leoncavallo
61, Kilmarnock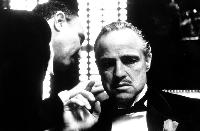 Married, Athletic body
6'0'' (183cm) or above
Looking for: Short Term Relationship, Long Term Relationship, Casual, See how it goes
Caucasian/White, Non-Smoker, Light / Social Drinker
Occupation: Government
Education: Graduate/Masters Degree
Eye Colour: Blue
Hair Colour: White / Grey
Religion: Agnostic/None
Looking for Female between the ages of 21 and 99
Star Sign: Pisces
Last Active: He's waiting for you!
About Me:
Thanks for having a look.
I'm tall, not bad looking and I think quite entertaining. I'm in very good physical and mental shape. ie I have all my own limbs and organs and am perfectly capable of a short sprint to catch a bus. I have no neurosis of any kind and am entirely mentally stable (except at the full moon). I am literate, solvent and, I think, well groomed.
Hobbies I don't have a great deal of time for hobbies, my main interests are reading and getting out to the country or coast away from the hurly-burly of humanity. My goal in life is to enjoy it and try not to worry too much about the lunatics running the country and world.
My musical tastes are fairly broad though the more fluffy pop I can easily live without.
Sense of humour? Fawlty Towers and Billy Connelly does it for me every time, so kind of daft I guess.

In case you missed it above I am married and despite the fact that my sex life has become almost non-existent I intend to remain so. I will be totally open and say that my sole aim is to meet a lady in similar circumstances who is also seeking to re-discover some excitement in life, have a laugh and share a secret passion with me. I am hoping to establish a relationship rather than a have a one night stand. I'm 6'4" have a half beard and consider myself slim to athletic. My hair is greying. I do however have all my own teeth! When I'm not wearing my kilt I find that lederhosen are a comfortable alternative although they do draw some funny looks in public. Otherwise levis or chinos and a shirt (but only if its very cold outside).
Ideal Partner:
What am I looking for in a woman? Sense of humour. Enjoys the simple things in life, like sunshine, picnics, wine, the night sky, doughnuts, nature, Italian food, castles, rainbows, robins, snow, warm duvets, Casablanca (the movie), the smell of ferns and roses and tons more. I'm looking for a lady who is open minded and happy to please and be pleased. I don't want a serious relationship but a discreet one to one to bring back a bit of sparkle.
Other Interests:
Nature, Museums / Galleries, Music - Country, Music - Classical / Opera, Music - Rock, Hiking / Camping, Literature / History, Football / Soccer / Rugby, Computers / Internet
Gifts Received Recently :






Currently online:
Registered Users: 656