ExoticOrchid
63, Nottingham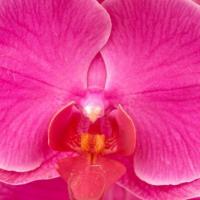 Divorced, Curvaceous body
5'2''-5'6'' (157-169cm)
Looking for: Short Term Relationship, Romance & Fun, See how it goes
Oriental, Non-Smoker, Light / Social Drinker
Occupation: Other
Education: College
Eye Colour: Black
Hair Colour: Black
Religion: Buddhist
Looking for Male between the ages of 40 and 65
Star Sign: Capricorn
Last Active: Hidden Profile - Status unknown
About Me:
Attractive, intelligent, well groomed, stylish, discreet lady ... well travelled and very cosmopolitan ... comfortable in any social situation be it a formal dinner or an informal barbecue ... knowledgeable and interested in domestic and world news, reads broadsheets but also happy to admit to reading chicklit and trashy novels on holiday and to leafing through OK and Hello magazines at the hairdresser's!

Enjoys shopping, travelling, good food, good company ... also the simple things like going for a walk in the park, to the movies, etc.

Completely honest about age knowing that nobody will believe it to be true. Will admit to not having a body like Elle Macpherson. Will also admit to not having a body like Dawn French. Definitely not leggy and blonde with a perfect body either. Can guarantee that all parts are genuine.
Ideal Partner:
[NOT looking for men who think that it's acceptable to just suddenly disappear without a word ... trust me, that is cowardly, ignorant and rude ... there is no reason to behave that way ... just a text or e-mail would go a long way towards making you seem like a decent person!!!]

Apart from the usual daytime meets, it would be great if you can also be free in the evenings and weekends from time to time. Even better if you are able to get away for a long weekend sometimes [wishful thinking obviously but would be nice once in a while] as being single, I have freedom of movement. However, this is not a deal breaker. I am fully aware of your constraints.

Somebody who is confident, mature, successful, kind with a sense of humour, reads broadsheets, likes the good things in life ... who would enjoy wining, dining and romancing a lady. Able to be comfortable with a lady, enjoy good conversations, spending time together not doing anything in particular.

Honesty would be most appreciated regarding your reasons for being here. Also it is important that you are absolutely certain this is what you want. Own hair and teeth would be good though not particularly bothered on the hair front ... definitely not looking for George Clooney's long lost identical twin but you should be reasonably tall ... not necessarily a six-pack but definitely not a twelve-pack either ... sure, nobody is perfect but manly and attractive [in my eyes] would be great.

Logistics do matter so anywhere within half an hour to an hour's drive, for me, to a halfway point would be ideal, assuming you are also happy to do the same distance or even a little more, although that is not set in stone ... I do visit London fairly regularly [especially if there was a good reason to do so].

NB: Gentlemen, please note!!! Just because I'm single, please do not flatter yourselves that I will be looking for a 'permanent' fixture in my life ... I have no desire to disrupt/rock anybody's home life ... I'm fully aware of what this site is about ... if I were looking for anything else, I'd have joined a dating site. Thank you.
Other Interests:
Museums / Galleries, Music - Pop / R&B, Music - Rock, Politics, Literature / History, Shopping, Theatre / Ballet, Travel / Sightseeing, Movies / Cinema, Cooking, Food and Wine
Gifts Received Recently :






Currently online:
Registered Users: 672