lifelessordinary
50, South Yorkshire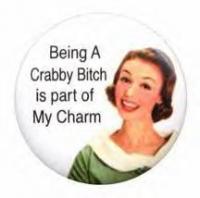 Separated, Curvaceous body
5'2''-5'6'' (157-169cm)
Looking for: Long Term Relationship, Romance & Fun, See how it goes
Caucasian/White, Non-Smoker, Light / Social Drinker
Occupation: Healthcare & Medical
Education: College
Eye Colour: Green
Hair Colour: Blonde
Religion: Agnostic/None
Looking for Male between the ages of 35 and 69
Star Sign: Cancer
Last Active: Reel her in
About Me:


It has been said I'm too fussy, I'd rather be that than get involved with the wrong man....

I'm definitely not loud but a quietly confident woman who most would think has it all. So why am I here..? If you chat/message me I might just tell you......if we become friends or more I'm very honest, genuine and loyal (not like a labrador, you know what I mean!)I have been told I'm attractive, perhaps they have all been lying to me? Certainly not a dowdy, desperate housewife type, but then again not a label junkie/WAG/slave to botox type, no size zero but not huge either, though that depends on your definition of huge.....I wouldn't get a job in a freak show yet....if you like numbers I'm a size 18ish
Ideal Partner:
This isnt something I have considered lightly I will expect you to have thought about it fully too, I have no time for guilt trips. I would prefer someone local or at least someone I am going to see more than twice a year! Distance is an issue no matter how much you say it isnt.
My marriage was devoid of physical contact, not my choice I hasten to add. Some women go off sex but lots of men do too. Now I'm single I'd like to find someone who appreciates me not just on a physical level. We need to actually get on out of bed and be able to have a laugh aswell, that is so important.
OK so you would be ideally.....tall (yes gents, that means over 5' 8" at least!), intelligent, sane, self assured, confident, dominant and not too vanilla (if you dont 'get it' then its not worth explaining) A perfect gentleman until required to be otherwise. I do have a liking for older men with a twinkle in their eye. Sense of humour a must! Anyone who cant spell discreet or who writes in text speak please dont bother. Virtual kisses are lazy, string a few words together ....go on surprise yourself! I am not interested in casual sex or one night/day stands ....I need you to get in my head first before you get anywhere else. If all you are looking for is "sum fun" then there are other sites more appropriate. If you have to state the obvious "I'm clean" it puts me off, isn't everyone??



Other Interests:
Nature, Arts / Crafts, Museums / Galleries, Music - Alternative, Music - Dance / Electronic, Music - Pop / R&B, Music - Rock, Literature / History, Shopping, Theatre / Ballet, Travel / Sightseeing, Movies / Cinema, Cooking, Food and Wine
Gifts Received Recently :






Currently online:
Registered Users: 708