Sinsuality
60, London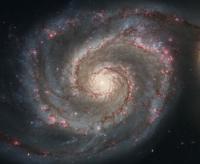 Living Together, Athletic body
5'7''-5'11'' (170-180cm)
Looking for: Friendship, Short Term Relationship, Long Term Relationship, Romance & Fun, Casual, See how it goes
Caucasian/White, Non-Smoker, Light / Social Drinker
Occupation: Other
Education: Graduate/Masters Degree
Eye Colour: Brown
Hair Colour: Brown
Religion: Agnostic/None
Looking for Female between the ages of 30 and 64
Star Sign: Aquarius
Last Active: Within 4 Days
About Me:
• Looking for something a little out of the ordinary? Fancy a change from the majority of insensitive, self-absorbed men? You might find me refreshingly different. I'm a lean, athletic guy with an exceptional attitude to women. Put simply, while neither 'sub' nor passive, I'm a giver far more than a taker. It's not about me being self-sacrificing or self-denying – my enjoyment comes primarily from being instrumental in yours...

• I'm not sure if this is the right box to put this in but there's something I need to make clear at the outset. I'm in a long-term relationship that I'd hate to jeopardise. I have huge affection and respect for my partner but there's little lust or excitement left between us. Moreover, I've always felt that monogamy is merely a cultural construct and it's easily possible to love more than one person at the same time – romantically, physically, the works. My partner has recently of her own volition come to the same conclusion and after much discussion we've by mutual agreement arrived at a redefinition of our relationship along open/poly lines. So I'm here hoping to add something extra to life – mine and maybe yours – but absolutely not to cause any harm to anyone else. Discretion and care are paramount. But I'm now officially available..

• For reasons I hope you can understand, I'm not going to go into detail about my current life on here. What I'd like you to know (in no particular order) is that I'm a good communicator (and, not least, listener), literate, erudite and cultured, though unpretentious (I very much hope), highly politically aware, and distinctly alternative in style and attitudes.

• I think it's important for me to make clear that while I'm educated and cultured, I'm anything but affluent. I'm barely getting by financially at present and can't afford hotel rooms or meals in swanky restaurants. What I'm offering is not exactly 'love on the dole' but definitely depends on richness found through sharing desire and closeness rather than extravagant expenditure and pampering; a meeting of minds and bodies rather than temptation through treats. If you decide that anything should happen between us it'll need to be because simply having me in your life makes you feel good…

• I'm lean and athletic, wiry but muscular in build, with smooth Mediterranean-looking skin, hair that used to be dark brown but is predominantly grey now (cut short these days) and brown eyes. I don't shave every day, so my face is usually a bit stubbly -- but I'll attend to that if you find it prickles...

• In terms of dress, while neither shabby nor loutish, I'm far from a city slicker. I can do relatively smart when the occasion demands but it's always a bit quirky rather than formal or traditional, and on an everyday basis you're much more likely to see me in well-worn motorcycle leathers than a suit and tie (subverting macho stereotypes is all part of the fun). The rest is for you to evaluate for yourself...

Ideal Partner:
• A woman to be both lover and intimate friend, with a very independent outlook and a secure sense of self-worth. Big appetite for unrestrained sensuality a must; quirky sense of humour and strong sense of the absurd desirable extras. Physically, the ideal I dream of would (sorry!) be stereotypically lithe, slender & long-legged – though definitely fit, not anorexic; athletic rather than wasted. In reality I have pretty broad tastes, so even if you don't consider yourself a vision of perfection (which I'm certainly not!) please don't let it hold you back. Having said that, there's no point pretending that anyone more than slightly overweight is likely to set my heart pounding.

• Surprising as it may seem coming from a man, I have standards! I'm not just after the obvious – I'm hoping to find and share stimulation on the mental as well as physical plane. So it's thanks but no thanks to users of text-speak, 'lol' and the like, those who ask for someone to treat them 'like a lady', those preoccupied with fashion labels, shopping obsessives and materialists in general.

• NB: I won't preclude the possibility of being tempted by something short-term with someone ravishingly attractive but what I'm really hoping for is to find one special woman with whom I can share sustained covert passion rather than just a casual fling...

• Prompted by recent experience, a couple more points: please be relatively local (I'm in central south London & I'm hoping for you to be readily reachable when opportunities arise); and if you want me to want you please let me see proper pictures of you...

• One more thing: I probably won't write to you first, no matter how seductive I find your profile. A significant element of desirability in a woman for me is that she's not afraid to take the initiative...
Other Interests:
Nature, Arts / Crafts, Museums / Galleries, Music - Country, Music - Alternative, Music - Classical / Opera, Music - Dance / Electronic, Music - Blues/Jazz, Music - Rock, Music - World, Politics, Literature / History, Cycling, Dancing, Ice / Snow Sports, Tennis / Racket Sports, Computers / Internet, Theatre / Ballet, Travel / Sightseeing, Movies / Cinema, Yoga / Meditation, Cooking, Food and Wine, Music - Hip Hop
Gifts Received Recently :






Currently online:
Registered Users: 909