Old Sapper
70, Matlock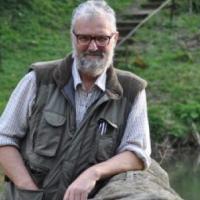 Married, Average body
5'7''-5'11'' (170-180cm)
Looking for: Short Term Relationship, Casual, See how it goes
Caucasian/White, Non-Smoker, Light / Social Drinker
Occupation: Retired
Education: Bachelors Degree
Eye Colour: Green
Hair Colour: White / Grey
Religion: Anglican
Looking for Female between the ages of 50 and 99
Star Sign: Gemini
Last Active: He's waiting for you!
About Me:
Not a young person, but still fairly fit for my age and, since retirement, getting a little bored.

I will, however, warn any lady interested that I do have a problem with erectile disfunction and my performance in that area is rather hit and miss.
However, I am very tactile and there is more than one way to make a pussy purr!

I have few hangups about my body, I know it's not perfect, far from it, in fact but, as you may see from my private pics, I am comfortable with nudity and enjoy occasional visits to naturist site as well as nude swimming, though for the latter I try to avoid causing offence where possible.

I'm an Ex-Serviceman and though it is a long time since I left the Army, the Army has never completely left me.

Very much into Classical Music and Traditional Folk I enjoy singing in pub Folk and Open Mic sessions

Being retired I am able to travel round and explore this beautiful country of ours, camping out in my van during the summer and B&B in the winter.

Not a heavy drinker, but enjoy a decent pint and very much a Real Ale man.

For dress style I am very much Rural Casual as in my profile pics, or, for more formal evening occasions, concerts etc, tweed jacket, usually with white shirt & Royal Engineers Corps Tie.

My public photographs:-
1st & last photos are a couple of years old now, they were taken when I stood (unsuccessfully) for the local council, but are still the best portrait shots I have!

2nd photo is me in the back of the van up in the Malvern Hills. Not a lot of spare space but comfortable enough.

3rd photo is me at the tower on top of Bredon Hill recovering my strength after the pull up from Bredon's Norton and vainly trying to cool down.

My Private Photos, warning, a lot of bare flesh is on view!!
They include another 3 of me in the back of the van, minus clothing.

Another of me on Bredon Hill, it was so quiet up there and, as I'd set the camera up to take the public picture, decided to strip off and take a few more.

The last one was me being a bit cheeky up where I was building a now completed terracing wall up the bit of Derbyshire hillside that passes its self off as "my garden".
Not only is that wall completed, but I'm half way through building a 2nd further down the hill.

Ideal Partner:
So, what am I after?
Occasional meeting with pleasant ladies of a certain age who would like to meet up for an enjoyable diversion.
Perhaps we could meet up on one of my travels?

What sort of date would it be?
Perhaps a pub night with live music?
Perhaps a concert?
Or maybe just going a walk and a quiet meal.

Afterwards? Well, that will be entirely your choice!
Other Interests:
Music - Classical / Opera, Hiking / Camping
Gifts Received Recently :




Currently online:
Registered Users: 141