Nancy48
48, Durham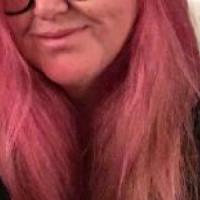 Separated, Curvaceous body
5'1''or below (< 155cm)
Looking for: Friendship, Romance & Fun, Casual, See how it goes
Caucasian/White, Regular Smoker, Light / Social Drinker
Occupation: Education & Science
Education: Bachelors Degree
Eye Colour: Blue
Hair Colour: Auburn
Religion: Other
Looking for Male between the ages of 35 and 55
Star Sign: Gemini
Last Active: Reel her in
About Me:
First of all you should know: I like to waste time watching television . I love comedy but I am also a bit partial to sci-fi or a good murder mystery. I have an eclectic taste in music, I'll listen to most anything. I make things - that sounds odd, but I find it difficult to not find a use for things that others might discard.

I'm an early riser but equally a bit of a night owl. I love the great outdoors and don't mind the rain or snow. Happy to jump over streams, plodge in the sea or wander through forests. I am not sporty, but I do like to watch and criticise the gymnastics and I will watch rugby, but only for the shorts.

I should tell you, I'm creative, cheerful and generous. I love to laugh, dance about and sing (badly). Apparently my car is not my own personal nightclub- I beg to differ, if I want to dance I will. If I hear a song that makes me happy I'll join in, even if it's in Morrison's. I talk. I talk a lot, but I'm also a really good listener.

This is how I look: a little on the short side, auburn hair (although at the moment it's pink and possibly may go purple tomorrow) As I'm a bit of a newbie, I originally said ample build - though I have bucked the lockdown trend and lost quite a bit of weight . I've adjusted this to curvaceous. I'm a bit top heavy if you catch my drift. As it seems to be a common opening gambit to ask about my dimensions, in good old fashioned Miss World style - my vital statistics are 42", 36", 42"! I have blue eyes. I'm happy in jeans and trainers, but I do like to dress up. I look smart yet casual for work

As for the boring bits, I'm university educated. My relationship status is separated (very recently) and looking for something casual but seeing how things go and maybe making some new friends along the way.
Ideal Partner:
I'm looking for someone who wants some fun. I'm not out to rock the boat. I'd like someone who is genuine, likes a laugh and isn't arrogant.

I don't think I have a type. I'd prefer someone taller (I think). I quite like tattoos as long as they're tasteful.
Don't mind beards I guess

As a throwback to my misspent, gothic youth, I don't mind long hair (quite lucky after this lockdown) and I am not scared by men who have a better skin regimen than me.

If you'd like to meet to see if there is any connection, let me know

Other Interests:
Nature, Arts / Crafts, Museums / Galleries, Music - Alternative, Music - Dance / Electronic, Music - Pop / R&B, Music - World, Travel / Sightseeing, Movies / Cinema
Gifts Received Recently :






Currently online:
Registered Users: 570