Stargazerblue392020
41, Llanelli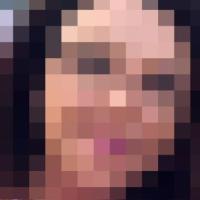 Divorced, Curvaceous body
5'2''-5'6'' (157-169cm)
Looking for: Friendship, Long Term Relationship, Romance & Fun, Casual
Caucasian/White, Non-Smoker, Regular Drinker
Occupation: Admin/Cust. Service
Education: College
Eye Colour: Brown
Hair Colour: Brown
Religion: Agnostic/None
Looking for Male between the ages of 40 and 70
Star Sign: Leo
Last Active: Needs snapping up!
About Me:
Hi. I'm an open minded, warm person. Divorced and pretty much single for the last four years. I've met and enjoyed the company of a number of male friends and I enjoy the friendship and company.
Things I love - experiencing new things - I usually will say yes to doing anything for the first time. Life is for enjoying - theres no right or wrong way to live it.
I'm a bit of a hippy in the making and enjoy crystals healing and tarot as hobbies and recently started looking into foraging.
I love and live for live music, gigs, concerts and shows and it would be amazing to meet somone who'd like to enjoy that together, either as friends or more.
I'm a proper foodie but not a food snob. I enjoy a nice meal out but am equally happy with cheese on toast.
I like a nice wine or a good gin.
A nature lover - trees and the sea are the best antidepressants.
Perfect evening out one to one would be a fantastic meal with nice wine being treated like a lady - being on the arm of someone whos proud to show me off.
Perfect night in would be a film night under the duvet.
I love a gentleman - good manners and chivalry are very attractive to me - holding the door open, pulling my chair out, standing when I leave the table etc - I love the old fashioned values that seem to have been lost now - but ill insist on going dutch.
Sexually Im entirely submissive - theres no dominance or switch in me at all nothing turns me off more than having to be in charge so a submissive guy woulsnt be for me. I want a guy who is happy and enjoys being in charge. However, Im not a doormat and wont tolerate any attemot at bullying or coercion, if i dont want to do something, I'm confident enough to say no. Ive had relationships with two dominants and both were hugely influential and beautiful.
Send me a message if you like what you've read and lets see what develops. X




Ideal Partner:
Id love to meet someone who's a gentlman in public and a devil in private.
I prefer a 'dad bod' to muscles and a six pack -I wouldn't rule it out but a dad bod will always be my first choice. It feels more real to me. All our bodies are different and I dont get the fascination of the gym.
Would ideally like to meet someone who's dominant and kind, fun, a mentor, available amd single so that we can meet without needing to plan in advance and whos open minded and loves sex as much as I do.

Other Interests:
Nature, Arts / Crafts, Astrology / New Age, Gardening, Music - Dance / Electronic, Nightclubs / Clubs, Music - Pop / R&B, Music - Rock, Hiking / Camping, Literature / History, Movies / Cinema, Cooking, Food and Wine
Gifts Received Recently :


Currently online:
Registered Users: 905