YourEverything
52, Glasgow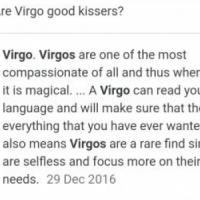 Separated, Average body
5'2''-5'6'' (157-169cm)
Looking for: Long Term Relationship, Romance & Fun, See how it goes
Caucasian/White, Non-Smoker, Light / Social Drinker
Occupation: Other
Education: Graduate/Masters Degree
Eye Colour: Blue
Hair Colour: Blonde
Religion: Agnostic/None
Looking for Male between the ages of 48 and 54
Star Sign: Virgo
Last Active: Within 24 Hours
About Me:
I like to think that I'm a clever, attractive woman who's not your average. I've been brought up a lady first and foremost, so PLEASE don't start any filthy chat with me......the only man who will get that will be the one who's in my bubble with me. I'm well spoken and articulate and like to think I'm pretty smart too!!
I look after myself and try to make the best of what I've been given. I have a woman's body, not large and not skinny.
I'm fun and good company (love to laugh), but I have a serious side too......I hate it when people make a joke out of everything. I consider myself a challenge......what I mean by that is that I'm in no way a sure thing.......and I'm not a shrinking violet when it comes to banter!! I may seem direct but that's for the purposes of outlining my likes and dislikes.......I'm a really soft-hearted and caring woman.
I'm active.......I'm a powerhooper.......play sport (golf ⛳) and I'm a big foodie......love good food and great wine 🍷 and adore getting to know someone through the intimacy of a dimly-lit, atmospheric restaurant......eye contact, flirting. Kissing is VERY important.....it's the gateway!!
I was a dancer in my younger days and would adore it if someone would take me dancing again. Failing that, my other love is a harbour.......so a dinner date at a harbour would be a big tick too!!
Words used to describe me previously are unique and addictive.......and I kinda like that!!
It's difficult to cover everything so I'll leave it at that.....ask whatever you want to know and I'll answer honestly.
I'm separated, but please don't let that put you off......I'm not looking for another husband......I love being on my own and doing my own thing which is what I've done most of my life before marriage. To have someone special for sometimes is perfect for me. I'm looking to be someone's Mistress - I'm single so it's not an affair....it's much more than that but without the everyday stuff. It takes the ability to show interest and keep me satisfied in all areas....it takes a very special man to be able to 'get it' and step up to it. Some think they know what a Mistress is but, sadly, just don't.

Ideal Partner:
I'm looking for someone who's genuinely up for this and gets it and has the head space to think about me and the time and opportunity to see me.
I'm attracted to good looking, well dressed, confident men, but not cocky because I dislike arrogance. Has to be upbeat, without being like an excitable puppy! Charisma and voice are major things for me too!!
I'm told I look younger than my age, so would like to meet someone also in that category. I'm looking for different.....not a run of the mill kinda man, I'm not attracted to that.....I want a man who stands out in a crowd and has an attractive aura.
Good kissing is non-negotiable......it's an absolute must!!!
I want to meet someone who has the ability to make our bubble special and in return.....I'll be YOUR EVERYTHING.
Dinner dates, nights and weekends away......if that's not achievable for you, then there's no need to message me......best you try and find someone who is a better match for you. I want someone who will hold my hand, lead me into a restaurant by the small of my back......underrated but hugely sensual.
What are you waiting for???!!!
Come and get me if you think you're strong enough!!
If you've not written a profile, please don't contact me......I'm only interested in a man who makes an effort. If no effort is made to write something as simple as a profile, then it tells me that no effort will be made for me.....which means that we won't be a match. Please don't send me a VK.....if you can't take the time to write a personal message to me then you'd never be my thing.
If you want to chat with me, say something.....not just a curt hello......what am I to glean from that!!!
My age range is for a reason......early 40s have a 100% success rate of immaturity on here thus far.......I prefer a mature, fully-developed 'MAN'......but I realise that may seem like a sweeping generalisation, so I'm open to persuasion for the right person.
Other Interests:
Music - Pop / R&B, Hiking / Camping, Golf, Dancing, Travel / Sightseeing, Cooking, Food and Wine
Gifts Received Recently :






Currently online:
Registered Users: 893