Gentleman in Need
62, Telford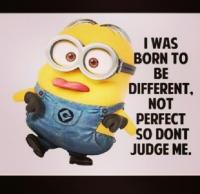 Married, Average body
5'7''-5'11'' (170-180cm)
Looking for: Friendship, Romance & Fun, Casual, See how it goes
Caucasian/White, Non-Smoker, Light / Social Drinker
Occupation: Retired
Education: Doctoral Degree/Ph.D
Eye Colour: Blue
Hair Colour: Bald
Religion: Anglican
Looking for Female between the ages of 55 and 75
Star Sign: Aquarius
Last Active: Within 2 Days
About Me:
A little bit about me, I'm trustworthy, knowledgeable and patient.
I have a quick sense of humour and enjoy driving, the countryside and exploring new places.
I don't smoke but enjoy a drink when not driving.
Cooking is a big hobby of mine as well as nature, the countryside and all things stimulating.
Other interests include all things nature, historic and cultural.


For those who care about this sort of thing, I'm university educated. As for my profession: no longer!.
Retired now but I had a high profile job in IT and that has made me financially secure but with time on my hands now.

Currently I'm married and looking for something that goes wherever it leads me.

My appearance is average height, average size (plus a bit more), blue eyes and bald, well, little hair.
I am very tactile and love kissing.
I love giving oral and I love giving pleasure as it also gives me the same.

However I also have old fashioned views and values on how a lady should be treated.
Father's upbringing I suppose & because it's right to do so.

Being retired means I have time on my hands and flexible.
Ideal Partner:
Important Note:
I met a lady many years ago from the site and we appeared to have much in common. Sadly we never followed our initial meeting up although we both seemed to want to mainly due to work commitments. We seemed to have not been able to rekindle that desire in person again, due to us both being who we are. However I still want to and if we can meet again I'm sure that we could get much pleasure from it.
Let's put past differences behind us and try again.
I think you know who you are (East Midlands area).
If the lady would like to meet up then please contact me.

Otherwise:
I would like to meet a mature, fun loving, fuller figured lady who is looking for some mutual pleasure and wherever that takes us.
I say fuller figured but that is a preference and not a stipulation.
Must be able to hold a conversation so chatty would be good.
Honesty on both sides would be important.
There are game players on this site. I am not one and I don't want the attention of ladies who do that.

Should be able to have free time for meetings for lunch and afternoons and the occasional evening.
I would be a one woman man as I don't play the field.
Travelling to meet that special lady would not be a problem as I enjoy driving. So distance, within reason, would not be a show stopper.

But let's not beat about the bush, although I am patient I am looking in particular for a fun lady between 60 & 70 who wants to enjoy the sexual side of a relationship.
She must want to explore all aspects of this kind of affair, kissing, cuddling and wherever that leads.
I love to see a lady with make up on to enhance her features rather than hide them.
If she enjoys wearing nice underwear, all the better.
If she dresses to show off her figure that's fine too.
Someone with confidence in themselves would be a bonus.
If there is someone like that you would have my undivided attention.


Other Interests:
Nature, Museums / Galleries, Gardening, Music - Rock, Literature / History, Football / Soccer / Rugby, Tennis / Racket Sports, Cooking, Food and Wine
Gifts Received Recently :






Currently online:
Registered Users: 723