PegasusInFlight
41, Aylesbury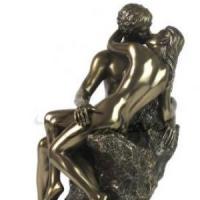 Married, Athletic body
6'0'' (183cm) or above
Looking for: Long Term Relationship, Romance & Fun, See how it goes
Caucasian/White, Non-Smoker, Light / Social Drinker
Occupation: Management/HR
Education: Doctoral Degree/Ph.D
Eye Colour: Brown
Hair Colour: Brown
Religion: Agnostic/None
Looking for Female between the ages of 30 and 49
Star Sign: Taurus
Last Active: Ask him for his best chat-up line
About Me:
Tall, athletic/slim, intelligent, articulate, good manners, caring, with a dry sense of humour. I take charge when the situation requires it, but otherwise I have a live and let live outlook and believe in variety being the spice of life.

I run regularly to stay fit and because I am one of those crazy people who actually enjoys it... So I guess my physique is one of a runner.

The home situation is stable, but there is no intimacy, let alone excitement.

I have had an affair having met someone from IE before but that ended when her circumstances changed, so I know how this works and I am certainly not a player or a ghoster.

My work means that I travel around a fair bit, get to see a lot of places, and I am fairly flexible and in control of my my own movements and schedule. Which of course helps with all this.

I enjoy good food, coffee and a good drink as much as most. But if I am honest I am happiest out in the open, walking and talking, enjoying a beautiful place with a beautiful woman.

Outside of work, mainly life centres on the family, local community and political stuff. Enjoy cooking and trying out new recipes... So suggestions welcome. Pretty ecleptic music tastes and I listen to audio books.

Not sure what else to say... Of course there is a lot more to me than the above. But hopefully that is enough to start a conversation.
Ideal Partner:
Firstly, hoping you have read the above, as I want to meet someone who respects my situation. I am looking for a Friend with Benefits or fuller relationship.

When we are together we will be intimate and have fun. I can probably manage to see you once every week or two realistically, depending on the distance etc. When we are not together, then someone who is happy to swap messages regularly.

I am attracted to people, not bodies. So don't really have a type as such. That being said, sexy eyes and legs will always gets my attention. From previous experience, broadly there are the definitely nots, definitely maybes and then the definitely yes... But it's not until you actually meet someone that you really know.
Other Interests:
Nature, Music - Alternative, Music - Classical / Opera, Music - Dance / Electronic, Music - Blues/Jazz, Music - New Age, Music - Pop / R&B, Music - Rock, Music - World, Hiking / Camping, Politics, Football / Soccer / Rugby, Singing / Playing Instrument, Athletics, Travel / Sightseeing, Volunteer / Charity, Cooking, Food and Wine
Gifts Received Recently :





Currently online:
Registered Users: 941