shoey666
59, Laleham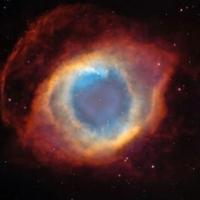 Living Together, Ample body
5'7''-5'11'' (170-180cm)
Looking for: Friendship, Short Term Relationship, Long Term Relationship, Romance & Fun, See how it goes
Caucasian/White, Non-Smoker, Light / Social Drinker
Occupation: Accounting
Education: Graduate/Masters Degree
Eye Colour: Brown
Hair Colour: Brown
Religion: Church of England
Looking for Female between the ages of 35 and 59
Star Sign: Taurus
Last Active: Within 24 Hours
About Me:
I like music but have very eclectic tastes ranging from Puccini through to Iron Maiden. I generally prefer more traditional acoustic type music but a bit of rock good too.

I have found writing poems to be very cathartic, helpful in dealing with my emotions. I am quite shy with them but I might let you have a peek if I get to trust you; I might even let you see some of the more personal ones. This moved on and I started writing a short story - it turned into a novel. It's probably rubbish but keeps me out of mischief and now on part five of the trilogy, which I suppose is romantic erotica.

Have now rekindled my interest in photography - much easier with digital cameras. I like photographing nature in the main, and have found it quite nice to use to accompany my doggerel, so if you fancy some nice trips out to the country then feel free to join me. I promise I am not a photo nerd, just enjoy being outdoors and taking the camera just adds a bit of focus (excuse the pun!)

I am around 5'10", slightly larger than I wish but have a stocky build and wear it well, I am working in this though and have lost quite a few pounds this year. It is a lot easier to lose weight if you have someone to lose it for though I am not a fashion icon and wear clothes for comfort not style, people and feelings are more important than looks and perceptions. Best feature? that's not for me to say, you don't look at your own car when you're driving!

I know a lot of ladies don'k like vk's, but it can be disheartening when you spend an age writing a message and never even get a thanks but no thanks. If I do send you a virtual kiss, just send one back and then I will happily take the time and effort to write a proper message.

Up for trying most things bedroom related. I also like to communicate when when we can't meet, like writing erotic emails and is fun to tailor them to suit you, especially interactively. I prefer long relaxed sessions, the closeness and the afterglow just as good as the sex, but the odd stolen spur of the moment quickie has its place too.

I have my own business and daytimes are easy, I also don't mind travelling an hour or so, so don't be put off if you think I am a little far away, any where towards the south coast or out to Swindon would work for the right connection.
Ideal Partner:
I prefer a more voluptuous figure, and shorter is good. Love a natural redhead but that's not a prerequisite, it's who's underneath that matters. I prefer a natural woman to a painted lady though - more interested in the contents than the wrapper!

So, looking for a meeting of minds first, bodies may be later, but really looking for a kindred spirit with whom I can forget the stresses and strains of my full time life for a few hours every now and then. I am not looking for a string of casual liaisons - but equally not looking to change the status quo at home either.

So please feel free to chat, after all how can you condense half a century of a life into a few hundred words on a profile, if we don't chat the one thing I missed may be the catalyst that sets the flames of passion ablaze, and we'll never know...

Other Interests:
Nature, Arts / Crafts, Museums / Galleries, Music - Alternative, Music - Classical / Opera, Music - Pop / R&B, Music - Rock, Literature / History, Football / Soccer / Rugby, Computers / Internet, Movies / Cinema
Gifts Received Recently :






Currently online:
Registered Users: 618