Lilit
51, Nottingam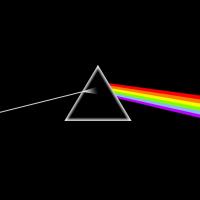 Married, Curvaceous body
5'7''-5'11'' (170-180cm)
Looking for: Long Term Relationship, Romance & Fun, See how it goes
Caucasian/White, Non-Smoker, Light / Social Drinker
Occupation: Art/Design Related
Education: Bachelors Degree
Eye Colour: Blue
Hair Colour: Blonde
Religion: Church of England
Looking for Male between the ages of 50 and 58
Star Sign: Pisces
Last Active: Within 24 Hours
About Me:
Hello, guys,

I would like to meet tall (6'1" the starting point),51-58 yo, intelligent, smiling, sensual, scrupulously clean and groomed man in similar situation, who is missing special connection in his life... I have a soft spot for dark haired guys with brown eyes(lol...not compulsory, but very welcomed)

First of all, please, do not rush to spend your credits and time on me, before you read my complete profile.

I have a specific situation and very special and high demands, also I do not have ton of time, so ONLY will reply to those who
 
1. Fit my range of requirements
 
2. Write personal intelligent and nice introduction.
      
3. If you don't exactly fit my demands, but think I still maybe interested, please, give me a very good reason why.

 'I am 25, but feel mature and like older women' or ' I am 5'5"/70y.o., but let's meet and see'
are not good enough reasons FOR ME.


I spent considerable amount of time to make my wishes clear enough...

 If you think we might have mutual interest, please, express your thoughts in few sentences and I will get back to you.

Otherwise let's give each other a miss!

 Please, put me into your filters, I will not take offence, but I will put you through mine... Believe me, I have my reasons.

If you do not like something in me, you do not need to inform me about it.
Try to survive this shock on your own!
 

 


I am not sure this is the best place to be, but maybe the right place for my situation does not exist yet...
So here I am...

I am in a sexless marriage for several years now, due to my husband's illness and maybe it is my destiny to stay this way...
I am not looking for quick fix and (ideally) looking for long term emotional and sensual connection with a guy in a mirrored situation(no intimacy and no connection at home)...

If you are happy and have everything at home, bored and just looking for variety/excitement/thrill/something extra /one night stand or need to have a cyber affair, please, give me a miss... I am definitely not clingy, but term 'NSA' sounds too cold and almost unhuman to me...
 
I am not desperate and will not rush into affair, I will better stay there I am now...

I used to have a very high sex drive, not sure about it now. I will not tell you about my sexual preferences as it is very individual and intimate (only for dear lover to know). Only can tell what is definitely out: one-night, threesome, s&m and any form of aggressiveness/slavery games...  I am healthy and clean and prefer to stay this way, so if something gets closer only safe sex and regular health check are a must.

I am very sorry, guys, do not expect sex to follow after 30 min chat and cup of coffee and I really MEAN it.


 
 I am happy, confident, easy giggling, tall (170 cm/5'7"), short-haired, dark blond (was told recently by several people (men and women) that I am pretty/attractive/beautiful, so I will stick to it :), quite big(size 14-16). I am instantly attracted to kind, tall (sorry to be picky, but 5'10" is not tall for me...) ,scrupulously clean, shaven, educated and intelligent men. The brainier the better! I am a good listener and believe I am also interesting to talk to.

Recently discovered that there is special word for it ''sapiosexual''...
 
If I have fetishes, this is definitely the one! 
 
Beards , tattoo, ponytails, piercings , smoking, excessive drinking and drug taking are not my things.
 
I would like to exchange few emails between us, just to see if we feel comfortable with each other and mutual interest grows, but I am not looking for virtual flirting and romance... I spent too much time on internet already, need live communication...
 
I am creative person interested in art, music and crafts.

Due to my husband's mental decline I have very little normal communication...some small talks about everything and nothing would be very welcome... I like going to theatre , concerts and museums... It would be nice to have a company of a nice guy who enjoys it too..

I will reveal my photo only if I seen yours and we had some chat and feel some possible interest in each other...meanwhile don't hold your breath , as no nudity provided...
Ideal Partner:
Only non-smokers,please!

Guys, I want to get in touch with decent man in the same situation, concrete married but not having intimacy at home... I am in very long and stable marriage, but do not have any connection other than official name... Probably too much to ask, but I do not want to mess up with other people relationships... If you are happily married, but bored and looking for extra spark, I am not for you...

:
Other Interests:
Arts / Crafts, Museums / Galleries, Music - Classical / Opera, Music - Dance / Electronic, Music - Pop / R&B, Music - Rock, Computers / Internet, Theatre / Ballet, Travel / Sightseeing
Currently online:
Registered Users: 67