Dante247
54, London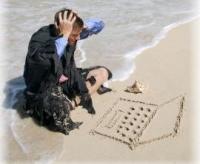 Married, Athletic body
6'0'' (183cm) or above
Looking for: Romance & Fun
Caucasian/White, Non-Smoker, Light / Social Drinker
Occupation: Government
Education: Graduate/Masters Degree
Eye Colour: Blue
Hair Colour: Bald
Religion: Agnostic/None
Looking for Female between the ages of 40 and 57
Star Sign: Sagittarius
Last Active: Within 24 Hours
About Me:
Firstly, let me say that I am NOT interested in casual sex /one night stands. Strange as it may sound coming from a man, but it's important for my mind to be aroused, as well as my body. I guess it's the old fashioned romantic in me but I enjoy the 'getting to know you' stage. Its rare for me to be seriously attracted to a woman simply by what she looks like ....but I guess that's the initial hook that draws me in like a lamb to the slaughter.

I am well travelled and have lived / worked abroad. I am just at home camping under the stars or in a Michelin starred restaurant. I enjoy theatre, cinema, swimming, cycling, sailing, skiing and the company of charming women.


I am well educated and well spoken and possibly slightly old fashioned in the way I treat women. I am courteous, charming, polite but very passionate when the chemistry is right.

As you will have gathered (take pinch of salt here), I am the world's most perfect physical and intellectual specimen.

Six foot tall, slim/ average body shape. In pretty good condition when compared with others of the same vintage. Well dressed, clean shaven and always smelling good, good teeth, no tattoos, no piercings and no convictions for stalking.

I am in a long term marriage (20 + years), which I do not intend to terminate. Discretion is naturally very important to me and it will be to you too. Best feature? Possibly my brain and a kindly attitude.

I am of course slightly jealous of those men with totally ripped bodies, but I prefer a ripped mind. My son (a teenager and super fit) did pay me the compliment of saying that he thought I was in very good shape .......compared with my peers. Naturally, I agreed to the request for a loan that followed shortly thereafter.
Ideal Partner:
What kind of woman would appeal to me? I prefer slim, tallish and intelligent women. Maybe I am being too prescriptive! If you still have a pulse, you will have passed the initial test! I don't have strong views on looks but I will know very quickly, if you are 'the one'.

Ideally, I should like to meet someone who is also married / in a long term relationship and seeking a discreet long term liaison. Again, that's not to say that I would discount anyone else, if the overall package were appealing and our agendas were complimentary.

Well now...lets see. I have read a number of female profiles here and many sound very similar. The expression "Curves in the Right Places" comes to mind. What would be the wrong places?

I am not a fan of text speak such as "LOL" or similar horrible terminology. It's interesting and fortunate that one can tell quite a bit about someone, simply by the way their profile is written and the words that they have selected to express themselves.
I have already said that I am turned on by intelligence in a woman, possible that most seductive of characteristics. The kind of woman who appeals to me probably won't have a picture of a kitten / cuddly toy on her profile.

Likewise, she won't be attracted to a man who has a picture of himself posing next to his expensive / exotic car together with a 'selfie' just out of the shower in what is (self) judged to be a sexy pose.
Other Interests:
Nature, Museums / Galleries, Music - Classical / Opera, Hiking / Camping, Literature / History, Gym / Aerobics, Sailing / Boating, Ice / Snow Sports, Computers / Internet, Water Sports, Movies / Cinema
Gifts Received Recently :






Currently online:
Registered Users: 873