myfavouritesin
43, Bristol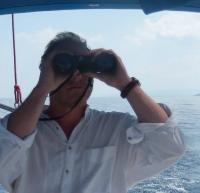 Married, Athletic body
5'7''-5'11'' (170-180cm)
Looking for: Romance & Fun, See how it goes
Caucasian/White, 'Recreational' Smoker, Regular Drinker
Occupation: Executive
Education: Graduate/Masters Degree
Eye Colour: Green
Hair Colour: Blonde
Religion: Atheist
Looking for Female between the ages of 21 and 44
Star Sign: Capricorn
Last Active: Message him before he's gone!
About Me:
Congratulations, you found me. I'm phenomenally good looking, wealthy, smart, witty and an outrageous liar. And I promise that at least one of those things is true.

This is (honestly this time) my first foray into online dating. I've been married for a few years, and - as perhaps you feel too if you're on here - I'm finding that marriage is not all I could have dreamed of. I'm not looking to leave, with all the attendant mess for all concerned, but I would like a little more, a secret world which I can share with someone where we can truly be ourselves without repercussions. I'd like to find that wonderful type of relationship which makes life intense and exciting, where we get that tingling, shaky feeling of excitement before meeting, and which makes everything seem so much more vivid - a step outside the humdrum daily routine.

I'm fit, active and adventurous, and enjoy trying new things as well as sharing what I already know. I have a keen interest in the important issues facing the world, and get frustrated by how much energy is expended on meaningless nonsense (reality TV pisses me off on a number of levels), but I don't take myself too seriously, as I realise I'm just as full of contradictions and idiocies as anyone else. Hence the fact that I'm on here I suppose.

Work-wise, I run a couple of businesses, but try to make plenty of time for play too - I love being out in the wilds, and I'm a keen climber and mountaineer. My ideal holiday is either something active (skiing's a favourite, as is sailing) or exploring a new country, often in a wandering around sort of way.

I'm 5'9", with an athletic rugby player build, short blonde hair (of which there is still a reasonable amount left, although less than there was!) and green eyes. I'm told I have a cheeky grin and have apparently improved with age.
Ideal Partner:
If we might have a thing, you'll definitely be able to make me laugh, and enjoy me making you giggle in return. You'll be sharp and curious, and enjoy good conversations which range far and wide from their starting points. You'll know which way up to hold a book.

Appearance wise, the most important thing is a twinkle in the eye, a sly grin which hints at the mischief maker within. I find that's what makes someone attractive, much more than details of height, weight and eye colour. If this sounds like you, drop me a line.
Other Interests:
Hiking / Camping, Politics, Literature / History, Mountaineering, Sailing / Boating, Ice / Snow Sports, Travel / Sightseeing, Cooking, Food and Wine
Gifts Received Recently :






Currently online:
Registered Users: 946