Merçedes
56, I live in a cave in East yorkshire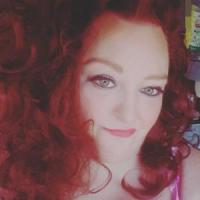 Married, Curvaceous body
5'7''-5'11'' (170-180cm)
Looking for: Friendship, Long Term Relationship, Romance & Fun, See how it goes
Caucasian/White, Non-Smoker, Light / Social Drinker
Occupation: Healthcare & Medical
Education: Doctoral Degree/Ph.D
Eye Colour: Green
Hair Colour: Red
Religion: Church of England
Looking for Male between the ages of 35 and 69
Star Sign: Sagittarius
Last Active: Within 1 Week
About Me:
Some phrases you men use on here for example... " love my wife .but ." ... and "Im comfortable in my own skin " really bugs the hell out of me!! Come on ..if you truly loved her you really wouldnt be here looking for sex now would you!!! So if this is your terminology Do not consider messaging me..I have no time for such utter fools!!!! Furthermore do not use Lol when messaging me it infuriates

I most certainly do not cyber sex or send intimate photos leaving nothing to the imagination. If your intelligence is so low you can only communicate about sex than ..pass by !! Im highly educated and need my sharp mind stimulated

I would describe myselflf as: light hearted good communicator I prefer peace and calm and steer clear of arguments and confrontation.

My personality is vibrant and have my own individual style which you either like or not.




passionate, cheeky, sensitive, hot-blooded, zany, witty, warm, sweet, reliable, loving, feminine, sophisticated, considerate, se

xy, sensuous, emotional, flirty, friendly, funny, intelligent

I have a passion for 40s 50s clothes and love classic cars. I have been here previously but after a break thought i would have another try. I am willing to travel for the right man and half way meet would be ok. Sometimes the right ones are always a distance so just sayin !!!!

If you think youre man enough to handle a red head message me. I enjoy intelligent conversation about current affairs and I am an educated woman.with an logical creative mind and very focused work ethic

If we were to meet this is what you'll see!

I am : striking, medium build, long-haired, mysterious, pretty, seductive. I dress feminine and wear 50s style dresses hair and make up. Usually in tight wiggle skirts and polka dots full skirts tea dresses land army girl look for a more casual 40s style look which I love and feel comfortable in


My hair is long and red . Fiery yes passionate yes....a vixen in a dress..I look after my appearance smell delightfully feminine with manicured nails and gentle hands..and luscious lashes
I also like to wear classy lingerie seamed stockings or hold ups. I do not like tarty underwear more of the silver screen glamour look

My words will either attract a strong mind or offend a weak one...the latter is proving the case
Ideal Partner:
** ABSOLUTELY NO DISGUSTING ASHTRAY MOUTH SMOKERS** I'm looking for someone who is:

educated, affectionate, passionate, articulate, flirty, romantic, intelligent, loving

The type of man I am attracted to is tall rugged masculine broad shoulders
Not into toy boys

You will not be uncouth..you will be a gentleman
A man willing to share days out as well as the intimacy..there is far more to an affair than a tumble between the sheets. I am seeking a long term old fashioned affair. I do prefer the older man and have a sift spot for salt and pepper hair and greying sides. Swoooooon !!
Other Interests:
Nature, Arts / Crafts, Astrology / New Age, Cars / Motorcycles, Music - Country, Music - Classical / Opera, Music - Blues/Jazz, Music - Pop / R&B, Music - Rock, Politics, Literature / History, Motor Racing, Theatre / Ballet, Travel / Sightseeing, Cooking, Food and Wine
Gifts Received Recently :






Currently online:
Registered Users: 1,069