22tango...???
64, cardiff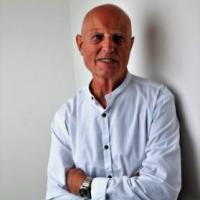 Separated, Average body
6'0'' (183cm) or above
Looking for: Short Term Relationship, Long Term Relationship, Romance & Fun, Casual, See how it goes
Caucasian/White, Non-Smoker, Light / Social Drinker
Occupation: Other
Education: High/Secondary school
Eye Colour: Blue
Hair Colour: Other
Religion: Church of England
Looking for Female between the ages of 50 and 60
Star Sign: Cancer
Last Active: Within 4 Days
About Me:
I would like to think that I am articulate and reasonably intelligent.I am pretty casual and laid back in general but also capable of holding strong views on certain things and can be very stubborn (not possibly my greatest asset).I would like to think that I have a GSOH which tends to be on the dry side,some might say slightly sarcastic (but I hope not) I really do find writing about myself very difficult and already I can see that I am struggling as will anyone else bored enough to read this profile (good luck to you)I enjoy travel and have been to some interesting places but would say that the two countries I have found the most interesting were Canada and Germany (so much history in the latter) and now I am stuck and if this attempt at a profile is accepted it will be the biggest miracle since the loaves and fishes saga,Oh!... and just to finish I enjoy classical music and also enjoyed Adele at Glastonbury the other week.Wasn't she great ?? Had that huge audience right in the palm of her hand.Right I've finished now.Any one still awake out there....??? If you still are, enjoy a few glasses of Moet with me.I do enjoy champagne and Moet is one of my favourites......very elegant !!!

About 6 ft tall,average build but reasonably slim (bit of a contradiction in terms I know but...hey.....C'est la vie) I shave my head which is quite a noticable feature I suppose.I dress very casually most of the time but have been known to scub up quite well allegedly I do not normally wear suits but would if the occasion demanded but normally ,going out,it would be smart (I hope) casual. BTW I should add a little bit more completely useless and utterly irrelevant information.I have not got any tattoos nor any piercings (not into pain) and am clean shaven... Oh !! and all my own teeth,I should have added as I know this may be a source of concern to some as the thought of waking up in the course of the night and seeing teeth floating around in a glass,can,I freely concede, be a tad off putting.
I would just like to end by asking you not to waste my time or yours by sending me VK's as they will be automatically deleted. I feel that if you are in any way serious,then the very least you can do is to take the trouble to send a proper message.
Ideal Partner:
I think that at this moment in time I would in all honesty say "no strings attached" I know that I have to elaborate on this if for no other reason I have to fill in the right number of words.Seriously,however,she would have to be affectionate,articulate and very feminine,but I would like to get to KNOW a little about the PERSON I'm chatting to,I just think that is important....how about you ??
Other Interests:
Arts / Crafts, Music - Classical / Opera, Politics, Literature / History, Cricket, Football / Soccer / Rugby, Theatre / Ballet, Travel / Sightseeing, Food and Wine
Currently online:
Registered Users: 316