Blossom Reborn
99, LONDON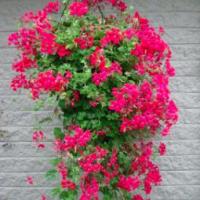 Married, Average body
5'2''-5'6'' (157-169cm)
Looking for: Friendship, Long Term Relationship, See how it goes
Caucasian/White, Non-Smoker, Light / Social Drinker
Occupation: Homemaker
Education: Bachelors Degree
Eye Colour: Brown
Hair Colour: White / Grey
Religion: Agnostic/None
Looking for Male between the ages of 66 and 99
Star Sign: Pisces
Last Active: Hidden Profile - Status unknown
About Me:
I suppose you'd say I have a lively outgoing personality, but I like my own company too!
I love my job, and have no plans to retire, but I have cut down my hours a lot, so I have more freedom than some.
I'm fond of music and the arts; growing things--not that easy, as I only have a garden at weekends, and chilling out with friends.
......This is really hard, I wish someone else would write this bit for me!

I'm 5'4" tall with short, slightly curly, white/blonde hair........I'm definitely NOT a skinny Minnie, (that doesn't mean fat; it just means that if you like your Ladies built like racing snakes, you won't pick me! LOL)........Eyes? Brown, sort of Humbug coloured. Some would say, they're my best feature; personally I think my sense of humour, takes the top spot!

Plus the fact that I'm really a rather happy, laid back, character, and very little breaks that equilibrium! (Well; maybe traffic wardens? Hmmm)!
Ideal Partner:
I'm looking for a gentle, man, who will appreciate being spoiled, and who will make me laugh (not that difficult, I see can the funny side of most things)!
Mainly though, he should know the importance of a good mental connection, and be happy to go home, knowing that someone is thinking about him, when he's gone. Someone who will make a few sparks fly when he's with me; and leave happy memories when he isn't........ P.S. Please be clean shaven; I don't get on well with beards or moustaches, (although a little stubble is quite nice).
Other Interests:
Arts / Crafts, Museums / Galleries, Gardening, Music - Classical / Opera, Theatre / Ballet, Travel / Sightseeing, Movies / Cinema, Cooking, Food and Wine
Currently online:
Registered Users: 682