Blossom Reborn
100, LONDON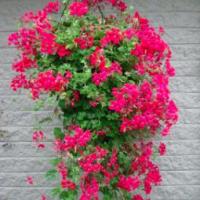 Married, Average body
5'2''-5'6'' (157-169cm)
Looking for: Friendship, Long Term Relationship, See how it goes
Caucasian/White, Non-Smoker, Light / Social Drinker
Occupation: Homemaker
Education: Bachelors Degree
Eye Colour: Brown
Hair Colour: White / Grey
Religion: Agnostic/None
Looking for Male between the ages of 66 and 99
Star Sign: Pisces
Last Active: Hidden Profile - Status unknown
About Me:
I suppose you'd say I have a lively outgoing personality, but I like my own company too! (Which is just as well, in the current climate) However, it also means that anyone who likes my profile will have to settle for spending time with me online. This could be a good thing, as we'll get to know one another BEFORE we meet,

I love my job, (which I can do remotely), and have no plans to retire, but I have cut down my hours a lot, so I have more freedom than some.........I'm fond of music and the arts; growing things, and chilling out with friends, (by Skype and email).

This bit is really hard, I wish someone else would write it for me!

OK, Here goes! I'm 5'4" tall with short, slightly curly, white/blonde hair........I'm definitely NOT a skinny Minnie, (that doesn't mean fat; it just means that if you like your Ladies built like racing snakes, you won't pick me! LOL)........Eyes? Brown, sort of Humbug coloured. Some would say, they're my best feature; personally I think my sense of humour, takes the top spot!

Plus the fact that I'm really a rather happy, laid back, character, and very little breaks that equilibrium! (Well; maybe Covid 19? But it is, what it is; and, for most of us, life WILL go on)!
Ideal Partner:
I'm looking for a gentle, man, who will appreciate that it may be some time, before we can meet, but hopefully he can make me laugh (not that difficult, I see can the funny side of most things)!

Mainly though, he should know the importance of a good mental connection, and be happy, knowing that someone is thinking about him. Someone who will make a few sparks fly when we finally meet; and leave happy memories when we're apart........ P.S. Please be clean shaven; I don't get on well with beards or moustaches, (although a little stubble is quite nice).
Other Interests:
Arts / Crafts, Museums / Galleries, Gardening, Music - Classical / Opera, Theatre / Ballet, Travel / Sightseeing, Movies / Cinema, Cooking, Food and Wine
Currently online:
Registered Users: 952