t-bone1
45, Manchester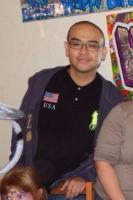 Married, Cuddly body
6'0'' (183cm) or above
Looking for: See how it goes
Mixed Race, Non-Smoker, Light / Social Drinker
Occupation: Government
Education: Graduate/Masters Degree
Eye Colour: Brown
Hair Colour: Black
Religion: Church of England
Looking for Female between the ages of 21 and 65
Star Sign: Libra
Last Active: Within 24 Hours
About Me:
I love to laugh and communicataion is my strong point as I love conversation. I'm easy going and definitely an optimist. I love female company and definitely a major flirt. I love all sorts (not licorice haha) of women and I'm a touchy feely type of person. Give me a warm fire and cuddles with a lovely woman wrapped around my big strong arms, than a boozed up night out at a club any day.

I'm very well travelled and have experienced the wonderful sights, sounds of many countries around the world.

I'm easy going and can hold a conversation with anyone. I'm a gentleman in public but know what I want behind closed doors and take control....

I have a naughty and cheeky side to me but I am sincere and know where to draw the line. I love both the physical and mental side of a relationship and love to spoil my lady.

I have a sensitive and caring side to me which I only share with special people. Could you be one? I'm the opposite at work which if I share with you as to why you will understand.

Quite a few people have likened me in looks to the top DJ Zane Lowe (Google him haha)

I have a very interesting job which is both stressful but highly rewarding. Would love to tell you more when we meet...

Discretion is important to me as no doubt it will be for you. I love sex (being honest) and I'm very sensual I'm definitely a giving lover, plenty of kisses and cuddles and love foreplay and tease.

I love to cook (being an ex chef) and pamper that special lady. One of my passions is sailing as there is nothing better than feeling the cool sea breeze on your skin on a hot summer's day without a care in the world.

Ideally looking for my partner in crime to be within 100 miles of me in Manchester. As a lot of you lovely ladies have contacted me but live hundreds of miles away.

I workout at the gym 2-3 times a week whilst not working and do Thai Boxing for fitness and fun. I don't watch TV as there is too much rubbish on tbh but enjoy a variety of sports.

I would describe myself as:

active, ambitious, articulate, cultured, creative, affectionate, sensitive, sensuous, sexy, confident, considerate, courteous, dependable, dominant, extrovert, financially secure, flirty, fun-loving, funny, generous, happy, honest, hot-blooded, imaginative, intelligent, kind, loving, naughty, open-minded, passionate, playful, raunchy, saucy, sociable, successful, sweet, warm, well-travelled, witty. If we were to meet this is what you'll see!

I am : big built, mysterious, shaven head, tall, muscular, smart, broad, classic, stocky, businessman

Let me know with a message or VK if you're interested. I am looking for a lady with a similar profile to me but not the be all and end all.
Ideal Partner:
I'm looking for someone who is:

affectionate, dependable, enthusiastic, exotic, feminine, flirty, fun-loving, funny, generous, happy, honest, intelligent, liberal, naughty, open-minded, passionate, raunchy, reliable, romantic, saucy, sensitive, sensuous, sexy, sincere, sociable, sophisticated, submissive
Other Interests:
Nature, Astrology / New Age, Museums / Galleries, Cars / Motorcycles, Gardening, Billiards / Pool / Darts, Music - Classical / Opera, Music - Pop / R&B, Music - Rock, Literature / History, Football / Soccer / Rugby, Gym / Aerobics, Shopping, Martial Arts, Motor Racing, Tennis / Racket Sports, Computers / Internet, Travel / Sightseeing, Volunteer / Charity, Movies / Cinema, Cooking, Food and Wine
Gifts Received Recently :






Currently online:
Registered Users: 486