stupidusername2015
43, West Sussex,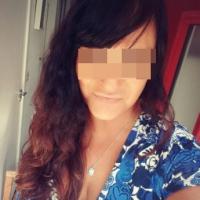 Separated, Average body
5'7''-5'11'' (170-180cm)
Looking for: Long Term Relationship, Romance & Fun
Caucasian/White, Non-Smoker, Light / Social Drinker
Occupation: Government
Education: Bachelors Degree
Eye Colour: Brown
Hair Colour: Brown
Religion: Other
Looking for Male between the ages of 42 and 58
Star Sign: Aries
Last Active: Within 2 Days
About Me:
I've joined post divorce so will not bore you with tedious descriptions of my nether regions nor the up and coming school harvest festival.

I have had affairs in the past that have been orgasmically adventurous and satisfying, but alas, these types of relationships do tend to have a shelf life....so now I'm looking for more than just a shag. Sorry to all the chaps who just looking for 18 mins of release but I'm not your lady I"m afraid.

What you will find, plonked on a stool in a bar on the first date would be this: a classy, well bred, buxom wench. Hilarious fun, very confident, rather intelligent, passionate, experimental and utterly discreet.

What you will not find is this: someone who cares more about Prada than panache or someone who will boil both your bunnies and your terrapin named Colin.

I'm adding a few tips for you men........

Tip 1. If you use the profile pics given to you by IE, instead of creating your own, you won't stand out. Having 50 messages a day with the same icon pic is confusing and unmemorable.
Tip 2. Sending a VK is pointless as they are just deleted and you are put into a "can't be bothered to write" category.
Tip 3. Sending "hi" or "hello, what are you doing this weekend?" is about as as boring as watching "Come dine with me" reruns.
Tip 4. Humour, wit and clever responses will get you noticed !!
Tip 5. Whinging emails saying "oh, so I didn't make the cut... whinge...whinge...." will ping you straight into the cyber bin.
Tip 6. Attaching your password early on will speed things up and get you noticed ! Oh... and no pics of you with large fish or your wife badly photoshopped out! ;)

A brunette beauty. Exceedingly sexy and curvy. Long, tumbling hair. A knock out smile and a sexy, deep, confident voice. Did I mention top notch lingerie and killer heels?

I have a job that is not for the faint hearted so I do get a tad stressed and therefore yearn for a slice of escapism and a fun (the most important thing in my books!) chap at the end of a text or the phone. If you find conversation hard or do not enjoy sarcastic, intellectual banter, then I'm not the lady for you. If, on the other hand you want to laugh until you wet your pants or indeed have your appetite whetted, then send me a missive.
Ideal Partner:
I won't beat about the bush. I know exactly what I'm looking for and I'm afraid I will not have time to send emails back to every single one of the 78 chaps who write daily. Nothing personal... I just don't have the time. Sorry.

I like tall (5'11" plus). Not too scrawny. Confident (not arrogant). Caring. Sexual. Demonstrative. Well educated. .

I'm now divorced and one may wonder why I'm still on this site and not the legit dating sites? The answer ? Well, I've ploughed through endless sites and have thus far only dug up men who still get their mothers to wash their Y-fronts or men who have as much drive as a semi dead earthworm. So, I'm back on here in the hope to find some more fun and frolics.

Lastly, I'm looking for an aplha male. My ex husband came out as a cross-dresser and although I'm open minded, I'm not so keen on spending time in bed with someone who prefers to look like Dame Edna and looks better in a body stocking than I do.

Other Interests:
Arts / Crafts, Literature / History, Cycling, Gym / Aerobics, Cooking, Food and Wine
Gifts Received Recently :






Currently online:
Registered Users: 834